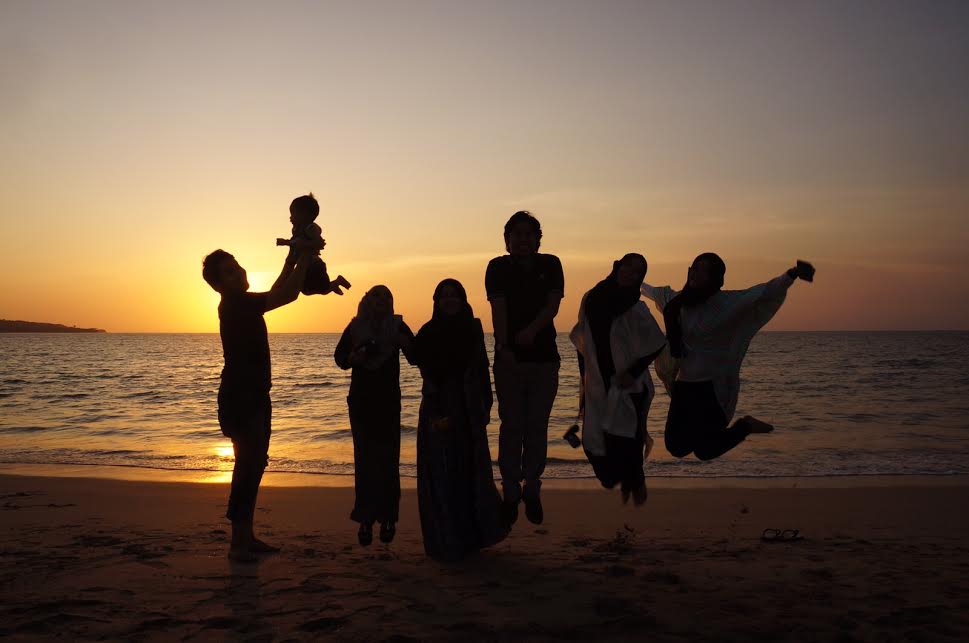 Indonesia has today launched a new interactive visitor guide as part of a major campaign to position itself as the world's leading destination for Muslim tourists.
The Muslim visitor guide has been created as a dedicated resource to showcase the island destination, popularly known as the world's largest archipelago, to tourists across the globe.
The guide, titled "Many lands.Timeless culture. One journey" aims to highlight Indonesia's rich and diverse culture by referencing the best experiences, shopping, dining and renowned prayer facilities to discover and explore across the country.
As part of its aim to appeal to a wider Muslim audience, the 70 page guide will be available in English and Arabic.
The visitor guide is part of a long-term campaign by tourism officials to diversify their visitor arrivals to the Southeast Asian country which represents over 17,000 islands.
The publication has been compiled by the Indonesia  Ministry of Tourism and leading online travel platform HalalTrip.
The Muslim travel market is now widely recognised as a key growth tourism sector projected to be worth $200 billion by 2020.  As a country with the world's largest Muslim population in the world, Indonesia is an attractive destination for Muslim tourists keen to explore one of the most unique places in Asia.
The Ministry of Tourism Indonesia said the new guide was an important step in its long-term strategy to welcome family visitors with diverse needs to the country.
Arief Yahya, Indonesia Tourism Minister, said: "We want to assure the comfort of these travellers by providing information about various tourism products and services in many destinations in Indonesia which comply with their needs and expectations to enhance their holiday experiences."
Each section in the new Muslim visitor guide provides information on attractions and experiences across the Island including the best shopping destinations.
It highlights the best Halal dining experiences in that region, hotel accommodation, places to pray and mosques within the Island.
A marketing campaign to promote the new guide has now been activated which includes copies of the publication distributed among travel agents and partners across the world while a downloadable format is available from various websites.
Fazal Bahardeen, CEO of HalalTrip, said: "We are delighted to have been given the opportunity to help compile this unique insight into Indonesia as a Muslim-friendly destination.
 "Indonesia is one of the most vibrant and diverse countries in the world with an amazing offering for Muslim travellers full of culture and vibrant energy."
The MasterCard-CrescentRating Global Muslim Travel Index (GMTI) 2015, the most comprehensive research that has been released on the sector, saw Indonesia ranked sixth on the overall OIC list.
Earlier this year, Bali came 10th as the world's top shopping destinations for Muslim tourists in The MasterCard-CrescentRating Muslim Shopping Travel Index 2015 (MTSI 2015) which revealed Muslim travellers spent a total of $62 billion globally in shopping and dining. 
In 2014, the Muslim travel market was worth $145 billion with 108 million Muslim travellers representing 10% of the entire travel economy.
To download a copy of the visitor guide please visit: http://www.halaltrip.com/downloadable-halal-travel-guides/
Muslim Travel Guide- At a Glance
-       70 page guide
-       Covers shopping attractions and experiences
-       Lists the best Halal restaurants and places to pray
-       Published in English and Arabic.
-       Available in a printed version and as a free downloadable e-book optimised for mobile devices. Download here: 
http://www.halaltrip.com/downloadable-halal-travel-guides/


MINISTRY OF TOURISM, REPUBLIC OF INDONESIA
-       Ministry of Tourism of Republic of Indonesia is the official organization who is in charge in developing and promoting tourism in Indonesia
-       Indonesia is the biggest archipelagic country in the world which consists of over 17,000 islands that offers not only spectacular nature, fascinating culture, but also destination for shopping, surfing, recreational and business tourism (MICE)
-       Indonesia is ready to welcome Muslim travellers to various destinations such as Jakarta, Bogor, Bandung, Surabaya, Malang, Batu, Bali and Lombok
-       For more information about Indonesia Tourism, please visit www.indonesia.travel
HALAL TRIP
-       Halal Trip is an online travel website specialising in halal and family-friendly travel
-       Halal Trip allows consumers to book flights, hotels and packages to destinations across the world via its website
-        HalalTrip.com is wholly owned by Crescentrating Pte Ltd, the world's leading authority on Halal Travel.
-       For more information on Halal Trip please visit http://www.halaltrip.com/