Written by

News Feature Team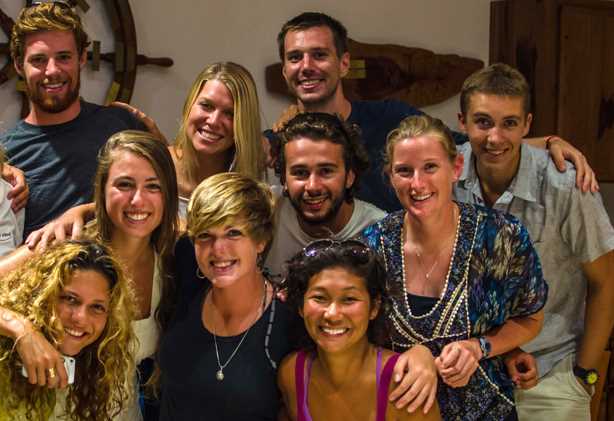 Are you looking for a new career? Are you just out of school and deciding what to do next? Maybe you are at uni and suddenly re-thinking the path you thought was right for you. No matter what your situation, the world is full of career paths that you might never have thought of before. Here are a few choices to peak your interest and get your mind racing on the endless possibilities.
Culinary Arts
A career in the culinary arts can take you almost anywhere. Working in this industry does not mean you have to work cooking in a restaurant, although that is certainly an option as well. The culinary arts can include such jobs as chef, baker, nutritionist, researcher, food critic, and much more. The culinary arts can find you travelling to explore different cultures and living in a world of bright colours and tastes.
Aviation
Do you like travelling, or interacting with people of different cultural backgrounds? Do you like working in a fast paced environment that is continually changing? Aviation may be the industry for you. Aviation includes careers such as flight attendants, pilots, ground staff, airplane maintenance, and many more.
Environmental
The world is going green. Careers in the environmental sector are ever changing as the world community becomes more engaged in green initiatives and climate change. Sustainability and harnessing resources has become an all-important goal. If you like working outdoors and developing long-term solutions to environmental problems, then consider a career in environmental solutions.
Graphic Design
Graphic designing is an exciting career choice for any and all creative types. Most graphic designers work in the marketing, publishing, and media sectors. Being a graphic designer allows you to display your creativity in a visual way that appeals to many types of audience. Graphic designers are very important when it comes to connecting to the masses.
Child Care
Child care is a great and exciting career choice for those who love kids and do not want to spend their time stuck in an office. Child care is not for the faint of heart, but the job itself will be truly rewarding when you see the smiles and hear the laughter coming from the kids in your care. If you're determined and patient, it can be a very fruitful position.
Fundraising
Not an obvious choice for some, fundraising is an exciting career opportunity that lets you make your own rules. Fundraising is a great career choice because it involves all other types of industries such as marketing, event planning, team management, and industry research. As a career fundraiser you can easily work for larger organisations, or work on a consultancy basis for yourself!
Any career can be exciting if you are passionate and have the drive to succeed. If you are looking for a change, simply consider the types of activities you enjoy and find a career that suits. If you are still stuck for ideas, enlist the help of career experts such as SmartWorker to assist you in finding the career that is right for you.