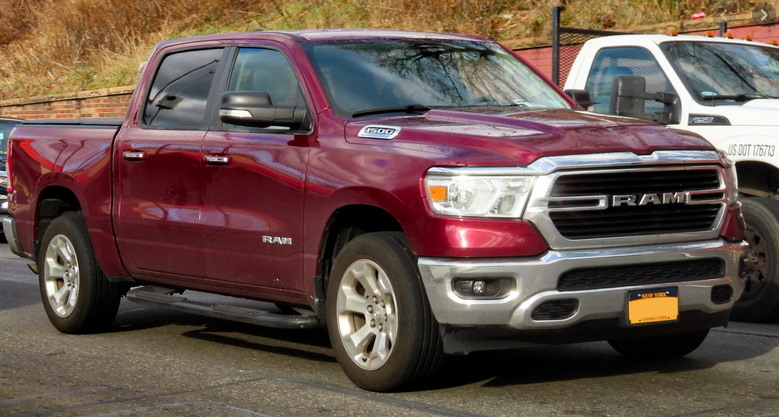 Dodge Ram is a full-size ram pickup truck produced by Chrysler Group LLC. Since 2009, Ram has positioned itself as an independent brand known as Ram Trucks. You can purchase a used Dodge Ram on the website carbets.com.
The uniqueness of Dodge Ram is that it is the only one of all currently produced Dodge models, the manufacturing of which was established in 1981, and never stopped. The secret of such popularity is clear – Ram is a pickup truck, which is probably the main segment of the American automobile market.
The first generation of Dodge Ram was introduced in 1981. The rear-wheel drive models were designated with letter "D", while the all-wheel drive models had letter "W". Just like Ford, Dodge used different tire load – 150 for a half-ton truck, 250 for a three-quarter-ton truck, and 350 for a one-ton truck – in the name of a particular modification.
The pickup trucks were more resistant to rust and were remarkable for more aggressive behavior. Slightly convex fenders, a large radiator grille, single square headlights, an original dashboard, a renewed interior, and improvements in the air-conditioning and heating system made those vehicles more efficient.



In 1982, Ram D150 Miser was introduced. This model was oriented on customers that needed a pickup truck with little fuel consumption. An all-wheel-drive Miser made its debut in 1983, the same year models Power Ram 250 and 350 were equipped with TorqueFlite – a three-speed automatic transmission.
In 1986, the design of the body was slightly changed and a new radiator grille with four large rectangular openings was installed.
In 1989, the engines were renewed. Thus, the in-line 3.7-liter Slant Six was substituted for the 3.9-liter V6 with fuel injection and 125 horsepower. The 5.9-liter V8 also got fuel injection and the capacity was increased to 190 horsepower.
In 1991, Dodge Ram was refreshed – a large new radiator grille with Dodge logo was installed and wide side moldings were added.
A totally new Ram was introduced in 1994. That model was larger; it got a huge radiator grille and its own image that no longer looked like Chevrolet and Ford automobiles.
In 1998, Dodge introduced Quad Cab that was equipped with a tailgate, which made it easier for passengers to enter and exit the car from the rear seats. It also became easy to load and unload cargo. Also, the same year all versions of Ram were equipped with a modernized front suspension and brake system, which were designed to improve dynamic characteristic and steerability.
The third generation of Dodge Ram had been manufactured from 2002 until 2008 (the models 2500 and 3500 had been produced from 2003 until 2009). The auto was completely renewed; new chassis, suspension, transmission, and interior were installed.
In 2006, the renewed version of Dodge Ram was introduced. The headlights, rear lights and compartment were changed. A new version Mega Cab appeared; it combined the two-meter body and additional 20 inches of cab length, which allowed three passengers to make themselves comfortable on the rear seat, adjusting the tilt of the back.
Since 2008 Dodge Ram 1500 with a 4.7-liter engine has been manufactured with an updated version of a 313 horsepower internal-combustion engine.
The fourth-generation Dodge Ram made its debut at the North American International Auto Show in Detroit in 2008. 2009 Dodge Ram 1500 came into the market in fall 2008. Models 2500, 3500, 4500 and 5500 were later added to the lineup. The Dodge Ram exterior was refreshed; the pickup got a new aluminum hood of a different shape and a new radiator grille with a larger emblem badge.