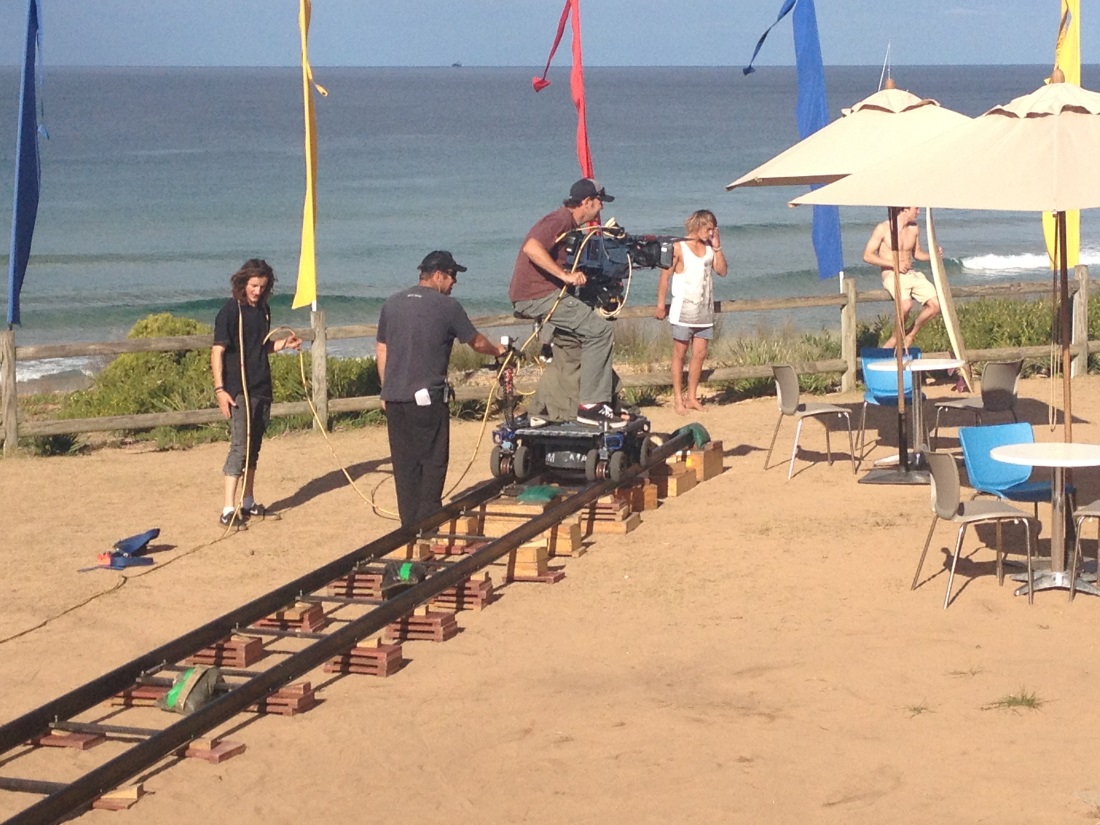 Building a portfolio is one of the most crucial tasks for any new photographer. This collection of works serves as evidence of your creativity and artistic range as a professional. At the same time, a photographer's portfolio serves as a reference for future pursuits. It helps to document what you have so far done to improve or to avoid doing the same things over and over again.
Creating a diverse, and impressive collection of work is quite demanding. It takes up a lot of time and it can rake up costs, especially for industry greenhorns who are limited by their resources. Freelancers, for instance, have to create their own opportunities to build their work. It's always more difficult when you are not part of a company, and you do not own a physical establishment where clients can just walk in and hire your services.
Fortunately, for new photographers who want to cultivate strong roots for their profession, there are various solutions to tap into. For example, in Melbourne, photographers can rent a professional photography studio. They can use this studio for jobs that require a well-designed setting where elements need to be controlled the entire time, such as for corporate headshots and concept photography for babies.
For photographers, this available solution can contribute immensely to building their portfolio. Listed below are six ways it does so.
1. It provides access to high-quality equipment.
Acquiring the best photography equipment for professional photoshoots can take some time. High-quality tools and equipment for the job do not come cheap. New photographers have to save money for a while to own these necessary items for the job.
However, if they choose to rent a photo studio for important gigs, they can use all the top-grade equipment which the studio already comes with. This will allow them to ensure not just higher quality of output for clients and their own portfolio, but also thoroughly professional experience.
2. It allows for creative freedom.
You can assert your creative freedom for a photoshoot intended to build your portfolio if you rent a professional photo studio. You can bring in your own props and create any concept that will effectively showcase your artistry.
As mentioned earlier, in a studio, you do not have to worry about any uncontrollable elements that often cause delays in photoshoots or compromise the concepts you have in mind. For instance, you do not have to worry about the weather outside being dreary if you have a cheery concept in mind. You can carry on with your plans for the photo session despite the weather and even the time of day.
3. It offers convenience and comfort during photoshoots.
One of the best advantages of working in a photo studio for a gig or simply to build a portfolio is it allows you to organize and plan. When you can organize and plan your photo sessions thoroughly, you place yourself in a position to work your best.
You can address potential setbacks and decrease their likelihood of actually occurring and create a convenient and comfortable process for yourself and everyone else. This is the reason why photo sessions in studios rarely involve a lot of setbacks. Prior to the session, you can arrange or organize everything to ensure the smooth flow of the day's activities.
You have the chance to set up a floor layout that will allow everybody involved in the project to perform duties without getting in the way of other proceedings. You can make optimum use of time and ascertain all your goals for the day will be achieved according to your plans.
4. It can help create the right professional impression.
Having a well-designed facility for a photoshoot can provide you with a professionally established image. This will serve your advantage, especially when you wish to work with professional models, or if you have clients that have already previously worked with veteran photographers.
Renting a photo studio will help you meet discriminating client expectations and create a work atmosphere that speaks volumes in terms of your level of expertise.
5. It can help diversify your services.
Strategic entrepreneurs highly recommend expanding products and services for a dynamic portfolio. New photographers can use or implement this strategy by offering photography workshops to enthusiasts or aspiring photographers.
To realize this business opportunity, you need to find an adequately equipped photography studio. The studio will serve as a classroom where you can conduct the course with ease. You can teach everything—from photoshoot dynamics in a studio, how to set up for concept photography, and so much more.
Offering new products and services will make your portfolio weightier. It will cement your image and reputation as an industry expert even if you are still relatively new in the game.
6. It enables you to focus more on your craft.
When you're working in a studio setup, you will find that there are fewer distractions to deal with. This is a far cry from heading to local events to get some snapshots or doing pro-bono work for certain people wherein you have to wait for an ideal opportunity to present itself.
When you're in a studio, you automatically snap into work mode. There's no waiting around. It's all about creating the conditions that will unleash your artistry and push your skills into action.
That's the main advantage of being in work mode because you're in the right place. Ideas breed abundantly. You will find yourself more artistically prolific and inclined to action. Therefore, you can expect to be more productive in yielding work to add to your portfolio.
There you have it, six reasons why renting a photo studio is instrumental in building an impressive portfolio. Of course, this is not the only strategy you can employ for such a goal. You can tap into other tactics, such as using social media to share your skills and expertise, setting up your own website, and doing a lot of free work for others.
The general principle to acknowledge here is, you need to explore and take advantage of all your options in building your portfolio. When you're starting out, it's imperative to hustle in every way you can. By doing so, not only will you build your portfolio, but you can also harness valuable experiences to polish your photography skills and business panache.
AUTHOR BIO
Adam Jacobs is the owner of Windsor Photo Studios in Melbourne, Australia and Managing Director of Bubblegum Casting, the country's longest operating modelling, talent and casing agency for babies, children and teens. Adam is a creative digital marketer focused on growing companies' online presence and performance using both tried and true as well as cutting-edge growth marketing and growth hacking tactics.