Data privacy is not just about compliance. Any data that your business stores digitally should be adequately protected. From financial information to the names and the contact information of your workers, information usage in any country is protected by law. Data privacy is not just a legal necessity; it is essential in protecting and maintaining your business.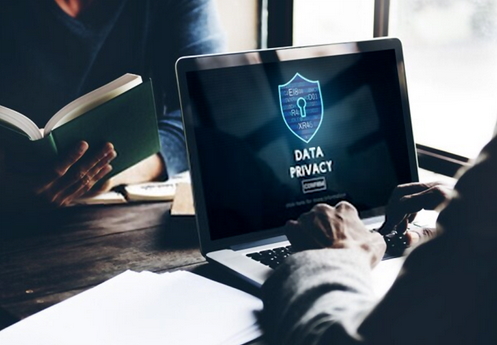 Types of Data That Should be Protected
Any significant piece of information that is usually stored by a business should be protected. This crucial information might include; loyalty schemes, transactions, customer details, employee records, and data collection. Other common details that businesses store include;
*  Addresses

*  Emails

*  Telephone numbers

*  Bank and credit card details

*  Health information
All this data contains sensitive information that could relate to other crucial figures. Protecting all this data, in accordance with data protection laws, needs businesses to observe various principles.
Advantages of Data Protection for Businesses
Nearly all companies globally have now realized the benefits of privacy investment. Some of the business advantages of data security include;
*  Staying ahead of your competitors

*  Reduced cost of expansion

*  Protection of valuable data

*  Software interoperability

*  Enhanced productivity

*  Meeting compliance requirements

*  Building customer loyalty
How Can Companies Protect Their Data?
Educating employees at every level
Nowadays, the trend (Bring Your Own Device) BYOD is gaining momentum, and employees are allowed to work on their laptops, tablets, and mobile devices. However, a lack of encryption and an out-of-date operating system might cause data leakage. Employees should be educated on probable network security practices. Workers should also be vigilant on how they use free file-sharing applications like JungleDisk, OwnCloud, and Drobox.
Create a vigorous policy for managing sensitive data
Companies need to separate between sensitive and non-sensitive data and outline a strict process for managing vital data. Start by classifying corporate data into public, private and limited, and classified.
Encrypt your data for protection
Securing company data with a company network is very important for any business, be it big or small. The threats are real, and companies should adopt various security measures to prevent unlawful access to their data and protect data in motion. If you cannot do that, consider hiring a Managed IT Service Company to ensure your corporate data is protected. Hiring these companies will guarantee that your network security is being handled by specialists who are familiar with eventualities that can happen.
Strengthen your password security
Many companies focus more on adopting network security devices and end up ignoring the simple information blunders. It is common knowledge that all default passwords should be customized to every unique employee. Passwords and usernames are a hacker's doorway into your businesses' operating system. In many cases, employees use poor passwords and make your data vulnerable to hackers. Keep hackers away by training your employees on cybersecurity. Additionally, to be safe, ensure that your employees change their passwords and usernames every week, this can be tedious, but it is worth the time.
Bottom Line
Every business has data, which is the most valuable asset. While you are focusing on ways to grow your business like using social media networks, don't forget the importance of data security. Running on unstructured data is the main barrier to business growth as it leaves all your data vulnerable to hackers.