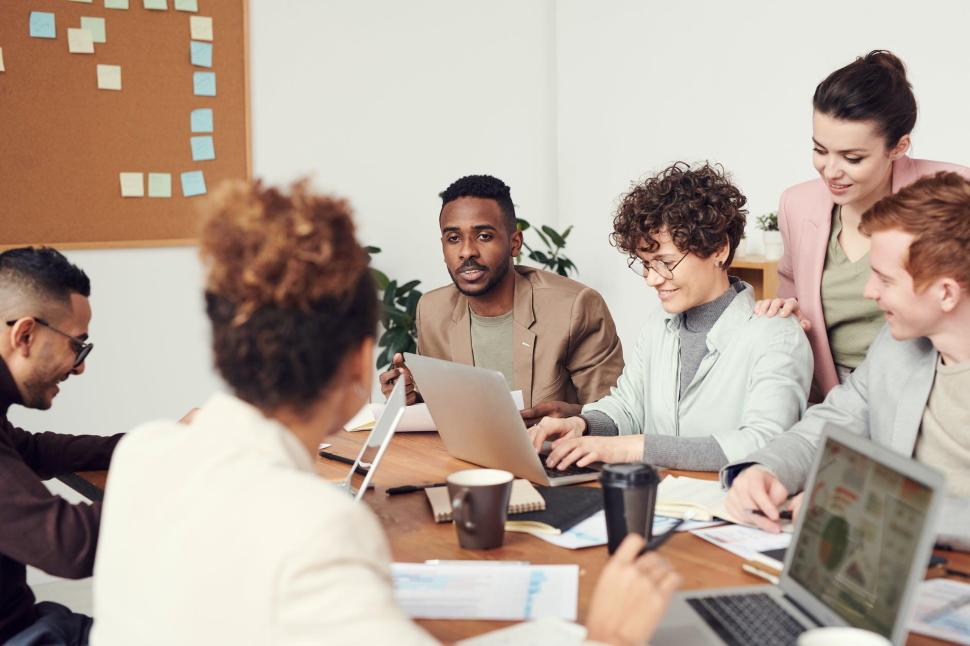 All business owners aim to maximize efficiency and productivity to boost overall capacity and profitability. However, when it comes to project and team management, countless hurdles undermine productivity and efficiency. With a medium or large scale team, it can be challenging to track project deadlines and individual productivity.
However, with the advent of team management software, this challenge has been significantly reduced. Team management software has paved the way for superior team integration by providing a wide array of management solutions. They have made it easier for team leaders to track the progress of each employee and project.
This allows the managers and entrepreneurs to make critical decisions with accurate metrics on growth and efficiency. The formalized structure of team management software allows superior tracking and ensure higher levels of productivity. As compared to traditional team management strategies, software present a much more innovative approach.
They have simplified essential functions, such as allocating tasks, planning, generating reports, tracking progress, and much more. In this article, we will explore the benefits of team management software in more detail.
Team management software allows superior efficiency by providing managers and entrepreneurs with innovative features. They will enable a variety of task creation and assignment features, alongside admin control functions for altering settings and credentials. They feature notifications for all actions taken within the software, so the team members remain updated on progress and changes.
They also offer report generation tools, which make it easier to conduct analysis and make crucial decisions. The calendar feature allows efficient scheduling, while security features ensure superior data protection and privacy configuration. Many of this software can be accessed through smartphones, tablets, and a variety of other devices. They allow document storage, alongside in-software chat features.
Many software, such as Talent LMS, enable managers to train their employees, partners, and clients with innovative features. Team members can enjoy real-time views and exchange messages, alongside tracking individual tasks. Delays can be easily managed and communicated across the team. In simpler words, managing a team and ensuring productivity becomes a breeze with the right team management software.
Before the era of digital innovation, managers had to chase down each team member to ensure efficiency and timely deliveries. There was little accountability for delays and overdue tasks, and managers had to dedicate their time to tracking team members. With the advent of team management software, it becomes incredibly easy to track and manage spending, overdue, completed, and ongoing projects.
The arrival of team management software also gave rise to the freelancing industry. Today, employees and team members from all over the world can work on the same project or for the same firm. Physical presence is no longer necessary because this software allows real-time tracking for every project. Managers and team members are notified of deadlines, start dates, overdue dates, budgets, task responsibilities, and scheduling.
These software provide remarkable leverage to businesses by ensuring timely deliveries and increased efficiency.
The most significant advantage of team management software is increased collaboration and improved coordination. It has made it immensely more accessible for businesses to communicate deadlines, and manage delays and scheduling errors. They incorporate advanced features to manage and allocate workloads and ensure efficient scheduling.
From scheduling meetings to tracking deadlines, they allow superior collaboration between the team. They make it much easier to track the status of completed, ongoing, and pending tasks. Team management software maximizes efficiency by improving collaboration. If used accurately, they make sure that all team members remain focused on the target.
They come with chat and messaging features that allow team members to coordinate and communicate effectively.
Lack of accountability, scheduling, time concerns, and efficiency can cause a business to lose its clients and undermine its profitability. The primary function of a team management software is to maintain accountability by notifying the team member of his/her workload. When a team member is regularly reminded of deadlines with real-time tracking, that individual is less likely to cause unexpected delays.
This allows team members to become accountable for their progress and productivity. Many software is designed in a manner that they reassign tasks to other team members upon delays. This encourages team members to meet their deadlines to avoid losing their projects and tasks.
Organization of data, to-do lists and tasks assigning have never been this easier. Earlier, managers and team leaders had to make do with post-its and other traditional methods, which were all prone to human error. With the advent of team management software, the organization has become immensely easier and simpler.
Team leaders can now enjoy the comfort of managing all tasks and projects in one place. They can set their priorities, make to-do lists that can be easily shared, and set reminders for all deadlines. This allows superior organization of data, tasks and project files, and important deadlines.
It also allows efficient storage of the contact information, productivity reports, and progress details of all team members. With a few simple clicks, team leaders can examine the productivity and progress of every single team member. They can also store all important files and digital documents that are to be accessed by all team members.
Delegating projects and assigning tasks was never this easier. Team management software has made it significantly easier to transfer responsibilities and assign tasks. Delegates are notified of their duties and deadline to ensure timely deliveries and superior time management. Team leaders can easily add and sort through new jobs, and instantaneously assign them to the right candidates.
CONCLUSION
Team management software is a reliable and secure medium to handle sensitive and vital procedures. It is a much safer and effective platform to store sensitive data and crucial information. They come with a wide array of innovative security features that allow businesses to protect their confidential information by restricting access.
Team leaders have complete authority to control what information ought to be shared with which team member. Software like this provides superior flexibility and coordination with an elevation of the multitasking approach.