Written by

Dr. Robert Owens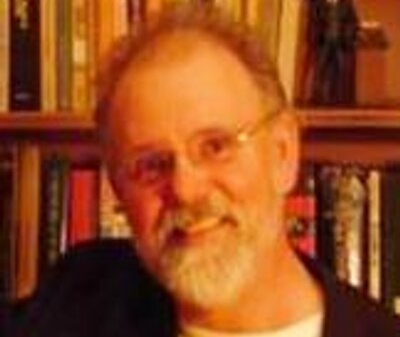 Empires rise and empires fall.  They usually don't end with a bang.  They end with a whimper.   
Revolts become revolutions when those sent by the authorities to put them down instead join the revolt.  Is that what we're beginning to see as police and National Guard troops kneel in submission before BLM and ANTIFA?  Many who railed against those who kneeled for the playing of our national anthem now kneel before those who showed their contempt for America.   Are the reins of power about to slip from the limp hands of the descendants of the Minutemen, the Grand Army of the Republic, and all the heroes who won the wars and enforced the peace?  Are the cultural, financial, social, and political structures we've known all our lives about to be upended?
Many readily admit they agree with everything Trump is doing and has done.  They acknowledge his policies led to the greatest economy the world has ever known and prosperity like we haven't experienced since we all liked Ike.  And yet many of these same people say they won't vote for him again because they don't like the tone of his tweets or the combative manner in which he returns fire to the daily verbal broadsides from the democrats who identify as journalists.   
As you watch the blue cities burn and the blue leaders bow ask yourself, "For whom the bell tolls?"  Is the answer inevitably, "It tolls for thee."  And if it is, what then shall we do?  Sit on our hands, quarantined in our homes, wearing our masks, watching in disbelief as thugs take over the streets, as the police are disbanded, waiting for Biden, Pelosi, Schumer, Sanders, and the rest of the millionaire plutocrats to raise the red flag from the White House?   
If our fleeting moment upon the world's stage as uncivil as it is, has become a civil war this November we will arrive at Gettysburg.  A climatic moment that will decide in which direction the war will flow.  Looking ahead, knowing there will be many casualties physical, political, cultural, and societal it might be the perfect time to recall the words which frame the actual Battle of Gettysburg for all students of History:
Four score and seven years ago our fathers brought forth on this continent, a new nation, conceived in Liberty, and dedicated to the proposition that all men are created equal.
Now we are engaged in a great civil war, testing whether that nation, or any nation so conceived and so dedicated, can long endure. We are met on a great battlefield of that war. We have come to dedicate a portion of that field, as a final resting place for those who here gave their lives that that nation might live. It is altogether fitting and proper that we should do this.
But, in a larger sense, we cannot dedicate -- we cannot consecrate -- we cannot hallow -- this ground. The brave men, living and dead, who struggled here, have consecrated it, far above our poor power to add or detract. The world will little note, nor long remember what we say here, but it can never forget what they did here. It is for us the living, rather, to be dedicated here to the unfinished work which they who fought here have thus far so nobly advanced. It is rather for us to be here dedicated to the great task remaining before us -- that from these honored dead we take increased devotion to that cause for which they gave the last full measure of devotion -- that we here highly resolve that these dead shall not have died in vain -- that this nation, under God, shall have a new birth of freedom -- and that government of the people, by the people, for the people, shall not perish from the earth.
Will freedom survive?  Or will our Republic like the Romans before us morph into something completely different?  Instead of an empire we may become a dictatorship of the proletariat where those who dole out the equal shares paraphrase the haunting statement from George Orwell's Animal Farm … "All animals are equal, but some animals are more equal than others."
If the blues sweep the board in November, we may all end up singing the blues.
Those who don't learn the lessons of History are doomed to repeat the mistakes of History.  Those who do learn the lessons of History are unfortunately doomed to watch everyone else repeat the mistakes of History.
Hunkered in the bunker.  Waiting for the rain.
Keep the faith.  Keep the peace.  We shall overcome.
Dr. Owens teaches History, Political Science, Global Studies, and Religion.  He is the Historian of the Future @ http://drrobertowens.com  © 2020 Contact Dr. Owens drrobertowens@hotmail.com   Follow Dr. Robert Owens on Facebook or Twitter @ Drrobertowens or visit Dr. Owens Amazon Page / Edited by Dr. Rosalie Owens
Excerpt:
Will freedom survive?   
Tags:  
BLM, Dr. Robert Owens, ANTIFA, George Floyd protests, disband the police