For some, a property is a home. A place to make memories, raise a family of children (
or pets
) and live out the rest of the lives in that home. But for others, property can be an investment, a portfolio of opportunities that will hopefully set you up for retirement. So if you've invested in property, how can you look after it?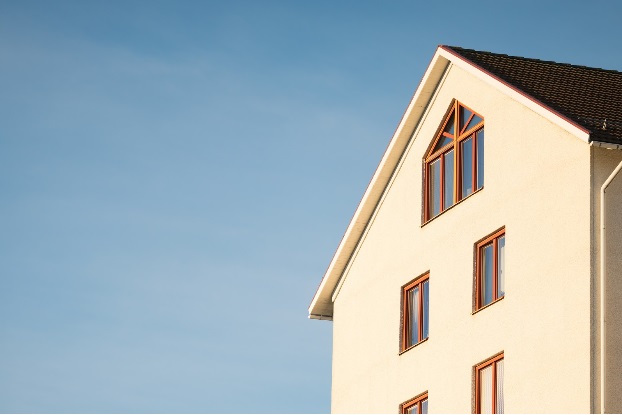 Extend The Property
Even though it can be a bit of a long and stressful process, you may want to consider extending the property if it's something that's possible. Extensions will add on extra value to a property and you can use hydro excavation service, to cut the costs of labour and digging equipment.
If it is possible, there are plenty of companies out there that can help you develop, and design a plan and assist with any planning permissions you may have to get in order to proceed.
Keep Up With The Maintenance
Keeping up with the maintenance of a property is important because just like a car, it can deteriorate and develop problems if it's not well looked after. You should keep up with any maintenance throughout the year, particularly looking out for damage in the colder months. A few tips you should look out for:
*  Check for any water damage or leaks. Look in the bathroom as that's where damp can form. Also look for any rotting materials where water has been continually splashed onto it. Frozen pipes are typical during this time of the year so be sure to keep the heating regulated in order to avoid this.
*  Test fire alarms and carbon monoxide alarms and replace batteries where necessary.
*  Clean the outside gutters and get the roof inspected annually.
*  Communicate with your tenants to make sure any interior damages are noted so you can get them fixed before they get worse.
*  Touch up any paint especially if you have old tenants moving out and new ones moving in.
*  Get your boiler serviced annually and replaced if needed.
*  Check your water pressure to see if it would benefit with some changes.
*  Have a handy selection of contacts, should any emergency work need doing throughout the year.
If your property investment involves renting it out to others, always get the proper insurance. A solid contract written up will protect yourself and the tenant. And always get a deposit to cover any damages made by the tenant.
Keep An Eye On The Market


The property market can sometimes fluctuate, and when it does, you want to make sure that when it comes to selling your investment property, that it's at the right time. Keep an eye on the market regularly and note anything of interest down about the values close by from other sales. You obviously want to get the most for your money so don't waste a missed opportunity because you weren't looking. If it's not the right time, it's best to wait.
Update It With All The Modern Accessories


Some people love a rustic property, but when you live in a society, that thrives from technology, you want to make sure your property has all of it. Making life easier at home is an attractive selling point, so have all the latest mod-cons installed to increase your property's value, while also keeping your property relevant. Here are some suggestions:
*  Rainforest showerheads are great for a luxurious shower.
*  A hot water tap can provide instant hot water without having to boil a kettle.
*  Great security on the property with electronic functions to let guests in and out the estate.
*  Underfloor heating may be costly, but it's a lifesaver during the Winter.
*  Touch sensor lights or command controlled via an electronic remote or device.


Keep The Interiors Fresh


This is mainly important when you're selling your home. You want it to be presented in the best possible light, so it would probably be good for prospective tenants too. Keep every room the way it should be and update the furnishings when needed. If the budget is a little tight, there's plenty of places where you can get really cheap or even free furniture, some of it not even with any signs of wear and tear.
Property investment is something a lot more people are considering nowadays. With the cost of providing for a family and your children's future, life can be pretty expensive. Look at your options and if it's possible, get that foot on the second rung of the property ladder and build a portfolio.