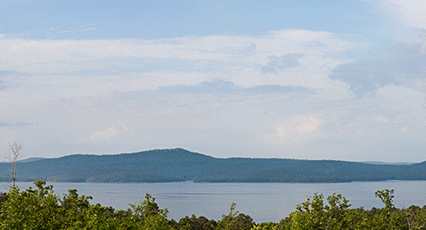 When it comes to the best lots and real estate you could possibly get in Arkansas, we're not going to lie, there are only a handful. But most importantly, you want someone who can be an agent for the area they're familiar with, and at Waterview Estates, you can buy that plot of land you always dreamed of in order to raise your family, or just live in luxury while getting the beauty of the deep south right at your back door.
What Are the Amenities?

You can have numerous perks when you decide to purchase or build your home at Waterview. For starters, they are one of the only real estate areas that give you the security of a gated community, while having the freedom of being in the great outdoors and have a ton of small niches that you can get into while you're there.
You can raise and train horses in their community stables and training grounds, plus they have basketball courts, parks, and plenty of recreation for your children if you have them. If you wish, you can even use their tennis courts and get some of your game on along with having numerous events that occur nearly year round. If you enjoy walking, there are some of the most beautiful and scenic views that you can see in their naturalistic walking and jogging trails.
The Beauty

For starters, if you're a woodsman, then this is a great home for you. There are precious wood lines in the distance, and if you get a plot of land, you may even be able to get one with a little piece of the trees in your very own backyard, which is always bustling with wildlife.
You also get a nice glimpse of the wonderful Lake Maumelle, and can always go fishing there if you'd like (there is no swimming for numerous safety reasons, but it's perfectly fine to get your fishing license and fish there), and even take a breathtaking glimpse of the Ozark mountains just to the northwest of you.

To the northeast, you have the Chanel river valley and the Arkansas river is directly to the east of you, which is also full of wildlife, and forestry all around you. This is truly a precious gem that seems to be in the middle of nowhere, but is right in the heart of Arkansas, right next to the famous Little Rock, Arkansas.
Conclusion

There are a lot of empty lots, but this is perfect for building your dream home, or even just having outside of town for recreational grounds as well. It's like living in the country, even though you're just minutes from the city, which is something you can't get anywhere else. Who would have ever thought you could go home from work every day if you're working in Little Rock and be at a place that gave you vacation-like results? Well, that's what the Waterview Estates website offers, with their competitive and reasonable prices for land, lots, and even homes for sale in the area.