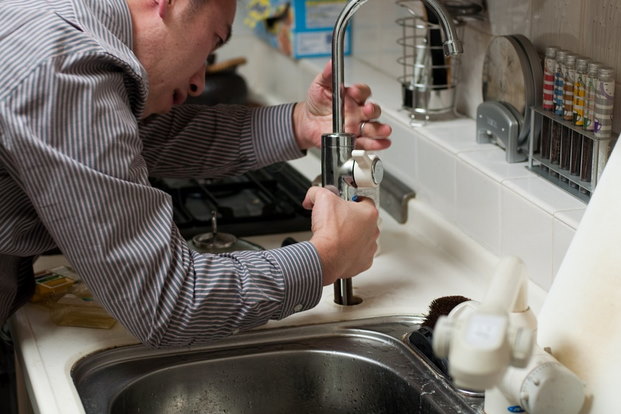 Are you thinking about selling your home in the near future?

If so, you will be keen to
increase your home's value
, as you will then enjoy the fruits of the profits you have made. Be warned, however, as, despite your best efforts, you  might be in danger of sabotaging your home's value if you make any of the following errors of judgment. Read them, heed them, and then make every effort to avoid them.
#1: Getting on top of difficult home repairs yourself
To add value to your home, you do need to get on top of any obvious home repairs. From fixing squeaky floorboards to insulating your windows, there are some jobs that you will be able to do yourself. However, there are also jobs that you shouldn't tackle if you lack the DIY know-how. So, if your drains are causing a stink, for example, you should call a
commercial plumbing
service for support with the problem. And if rain is leaking through the roof, you should call a professional roofer if you don't know how to fix the problem effectively. With situations such as these, you might only make matters worse (and do yourself an injury), and your bodged repair job might then reduce your home's value. In short, get help!

#2: Decorating with the personal touch
Here's the thing. If you want lime green wallpaper in your living room, and polka dots on your ceiling, that's fine. It's your house, and you can do what you want with it. Well, unless you are trying to sell your home that is. Before embarking on any decorating project, you need to remember that your tastes won't necessarily match that of the home buyer, especially with the examples we just gave. So, reign in your personal decorating style, and stick to neutral decor when working on your home's aesthetics. Use white, black, and other
earth tones
in your color choices, and don't add any features that might be more personal to you than the average man on the street. 

#3: Getting rid of a bedroom
In an effort to attract home buyers, you might be tempted to convert an existing room of your house. So, you might transform your loft space, for example, or you might convert an existing room into a second bathroom. You can add value to your property this way, as many homebuyers would show greater interest. However, don't follow suit with your spare bedroom. You see, the more bedrooms your property has, the greater the value it will have too, as this is one area of the house that is especially useful for growing families. So, leave your current bedrooms alone, and look for other ways to transform your property and increase its functionality. 

Finally
So, if you are considering a house move, be sensible in your decisions. If you can take steps to add rather than reduce your home's value, you will be in a much better financial position during the house buying process. Speak to your realtor for further advice, and continue your research online.