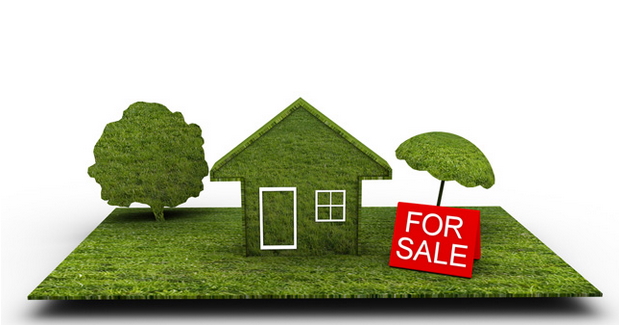 If you're selling your property, you will want to get a reasonable price for it – this can be achieved relatively easily with some tender loving care in the right areas of the house. After all, there's no point in renovating the bedrooms when it's the kitchen and garden that people tend to look at. Your house is an investment, it always had been since the time you took out a mortgage, and your big home move is an investment as well. If you speculate and invest a little more in the house that you're selling, you will gain better offers for it that contribute to your wealth further down the line.  
Redecorate where necessary 
It's amazing what a lick of paint can do! This popular home improvement is one of the quickest and most effective strategies to add value to your home when selling. A recently redecorated home not only appears fresh to new buyers, but it can also be decorated in the latest styles making it more appealing. Paint, wall-paper, and new fittings will be available in your local DIY store, and, like dressing smartly for a job interview, can make all the difference. 
Fix up your garden 
Your garden is an opportunity to sell prospective buyers a vision of what is possible in your new property. Trim borders, clear pathways, and cut back bushes. If you have a decking area, make the most of it by setting it up to look like it could be immediately used for a gathering. Use some commercial fencing to soundproof your garden and make it more appealing to buying – they will appreciate the noiseless environment, which will translate into a better offer for your property. 
Replace your doors 
If you want to sell your house fast, it's all about first impressions; you want potential buyers to leave with a warm, optimistic feeling. The look and condition of the front of the house are important to achieving this effect. Ensure your front door has been painted; studies show the color blue is likely to add the most value; white is good too, but avoid brown. Get a number for your front door and check how your house looks in comparison to the neighbors – does it stand out for the right reasons? 
Makeover your kitchen 
Kitchens are a significant feature of any home, and you can be sure prospective buyers will thoroughly inspect it – that's why 65% of sellers choose to renovate their kitchens before selling. If a full refit sounds excessive, you will at least have to paint the units and replace any door handles. Clean the entire kitchen to make it look as presentable as possible: buyers will be willing to pay more if they can see the kitchen may not need replacing. 
Renovate your bathroom 
What do you expect to see when you look in the bathroom? If it's a house you're looking to buy, you'll want to see a clean, hygienic, and fresh-looking room. The best way to achieve this is to create a cool but neutral color scheme. White and blues are good for the bathroom. These colors indicate freshness and hygiene; they are also adaptable to different tastes. Re-grout the tiles and remove any trace of limescale. Consider changing the shower curtain to a screen.