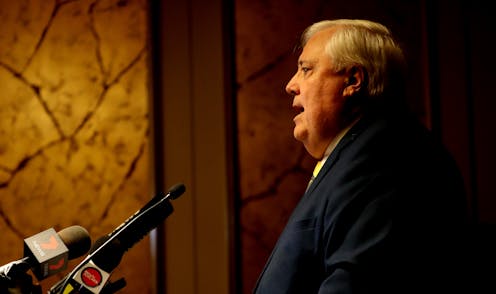 Kelly Barnes/AAP
Colourful mining magnate Clive Palmer's political ambitions appear to be in tatters. But what of his multibillion-dollar legal ambitions?
On Sunday he announced his United Australia Party will not contest Western Australia's state election in March – a logical decision given his party attracted just 0.6% of the vote...
Read more: What Clive Palmer must now ask himself: would China's 'bastards' buy a mine from him?