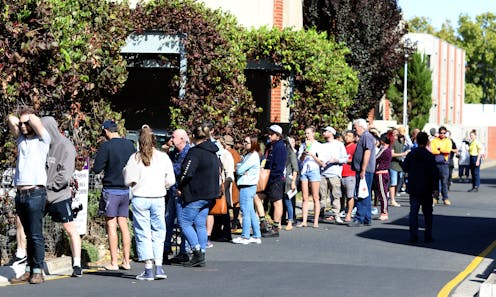 Kelly Barnes/ AAP
There are now less than three months to go before the expanded JobSeeker payment is due to end.
As a result, there is a growing political debate about what should happen to the unemployment payment that was roughly doubled in April.
---
Read more: How to improve JobKeeper (hint: it would help not to pay businesses late)
---
Whil...
Read more: Forget JobSeeker. In our post-COVID economy, Australia needs a 'liveable income guarantee' instead