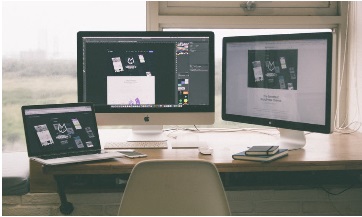 Small to medium enterprises (SMEs) have to find clever strategies like SEO to maximise opportunities in the market.
Although big businesses have the luxury to explore their own SEO ventures with greater resources, these local brands have to achieve wins on the margin, utilising every trick and loophole to generate the same end results of their wealthier compatriots. SEO Shark are actively engaged with implementing leading techniques and methods.
Yet there are many examples where these businesses fall short and fail not long after attempting the campaign.
A lack of motivation? Poor skills? Out-spent by their peers?
We will delve into the reasons behind these failures and illustrate what SMEs should look out for.



No Long-Term SEO Plan In Place
Successful SEO ventures are much like fitness regimes – they cannot work if they are run on a whim without an end goal in mind. This is where long-term planning becomes paramount for organisations that want to be striving towards a tangible objective. That could arrive in the form of increased revenue, a growing consumer base, new consumer markets or a boost in corporate partnerships and sponsorships. SMEs that simply start a project of this nature and put it in motion without those targets to aim for always run out of steam and lose their motivation to continue the exercise in earnest.



No Understanding For What SEO Success Actually Looks Like
It is easy to lecture beginners and amateurs on the importance of SEO, but it is even easier to overlook what the notion of success looks like once the campaign has started. Is it just a matter of running the brand name through Google and checking back on the ranking every other day? Should the increase in traffic already be producing results? Does the improvement in social media equate to a better standing by the search engine? These are all questions that should be answered by SME operators who have done their research and spoken to the right professionals about this practice, utilising the best in free digital analytics to gauge the metrics and read the data that actually matters.



Lack of Diverse SEO Content Range
For SEO to generate authentic cut-through with an audience, they have to be able to access diverse content that speaks to them and their interests. That includes video, image galleries, social media posts, articles, audio files, PDFs and other forms of content that are a mixture of entertainment, education and insight. Many operators will have been informed about writing a blog or posting a video and stick to that formula in the hope it will reap dividends. That is not a model for success for SMEs who need to show flexibility and diversity when engaging an audience.



Inability To Educate SEO In-House or Outsource
When the practice of SEO is boiled down to its essentials, there are two distinct avenues that brands can venture down for the project – to run in-house or to outsource through a professional firm. If the budget is tight and resources have to be carefully accounted for, then operators will have to rely on option number one for the most part. There are outsourced parties that clients can lose patience with or don't understand where the gains are being made, deciding that there are more pressing matters they have to deal with. The best approach for SMEs in this setting is to begin with an outsourced service, learn their tactics and transition to an in-house model.



SEO Summary
There is no need for organisations to conduct a post mortem courtesy of a sweeping review into an SEO exercise if they do not learn the lessons that their predecessors and competitors had. Sometimes there will be setbacks and failures where certain methods do not work the way they were intended, but digital optimisation is a fluid practice that is always evolving and continues to present new opportunities.