Written by

News Feature Team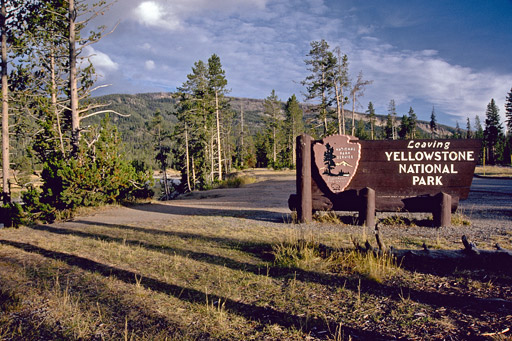 When I was young, my family and I traveled all over the southern U.S in an RV. It was an exciting way to travel as we often got to stop and visit famous sites and national parks along the way. We would also stop at campgrounds and while we had plenty of space to stay in the RV rentals, it was always fun to set up a tent and camp-experiences that I will never forget.
Now as an adult I want to discover the western part of the U.S by renting an RV to be able to fully take advantage of all that there is to see along the way.


This is what my potential western U.S itinerary would look like:

My first stop would be Colorado. As a hiking and nature enthusiast, I love the idea of the beautiful places to visit while traveling in the comfort of an RV and Colorado is full of them. A stop at the Blue Lakes in the San Juan Mountains is something I am looking forward to. It will take a long hike to see all three lakes, but the views are so rewarding that every minute of the trek will be worth it.
Next, I'd go to Utah to visit the Arches National Park. The great thing about traveling in an RV is that I would have plenty of space for a bike or two. Cycling around the Arches National Park is highly recommended and without a doubt, would be a highlight of my Western U.S exploration. Some people may prefer leaving the bike and hiking in the park instead.
After visiting different towns in Utah, I would head up to Wyoming, to Yellowstone National park.
Yes, there is a theme here. I love the outdoors and the western part of the United States is full of gorgeous areas to visit. The Yellowstone National Park has everything that you could imagine. From waterfalls to hiking areas and plenty of wildlife to see, this national park is one that I can't wait to visit.


Enough National Parks, It's Time for Fun in the Sun

Now after getting my fill of forests and mountains, I would head on over to California, but not after first visiting Las Vegas. In California, I would visit Los Angeles and get to know the beaches around the area before heading up north to visit the beautiful city of San Francisco.
A hike near Golden Gate Bridge with views of the bridge and the bay is one of my favorite things to do and of course, take I'll take time to explore the city. After I get enough of one of my favorite states and time at the beach, I would then head up for a visit to Mt. Rainer in Washington in my trusty RV and afterwards I would take a break from traveling in the incredibly welcoming city of Seattle.
While this trip could be done in a car, there is just something about not having to worry about hotels along the way and riding in luxurious and spacious camper with plenty of things to do while on the open road is one reason why road tripping in an RV is how I'd explore the western U.S.