Written by

News Feature Team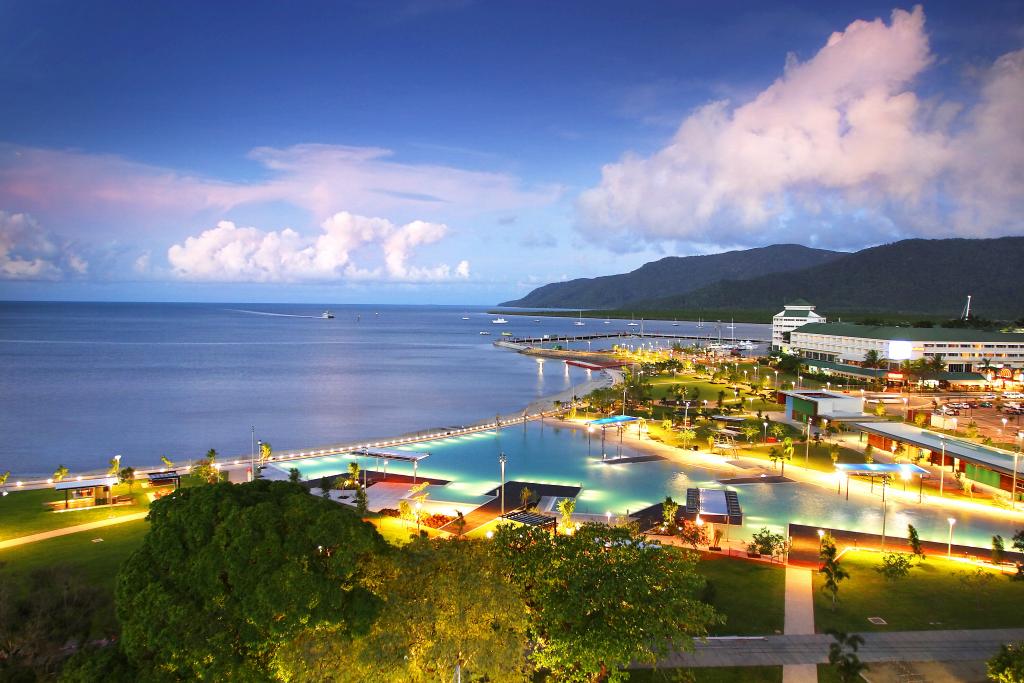 There are many different routes across the rugged and beautiful country of Australia. Most travelers will tell you that Australia is the top destination in the world for road trips, featuring an incredibly diverse range of terrain and activities. For anyone taking a campervan hire trip across the northern part of the country, the route from Cairns to Cammooweal is definitely a path to consider. There are a variety of stops on this route that make it truly one of the most colorful and exciting drives in the country, which is saying a lot considering all the possibilities to be found in Australia. If you decide to take this route on your journey, make sure to schedule in these stops so that you get a true feel for the region.
Cairns
Just because you're beginning your journey here doesn't mean you shouldn't hang out in Cairns for a while. This waterfront town is aesthetically pleasing, offering 360 degree panoramic ocean vistas and miles of unspoiled coastline. There is much to do in Cairns, including some of the best snorkeling in the world and white water rafting in the region's wild rivers. The town itself is vibrant and bustling, offering an abundance of eating opportunities, interesting shopping options, and nightlife. For decades backpackers and travelers have been discovering the benefits of this region. Cairns is a laid back and diverse town with lots to do and see. It is entirely well worth spending some time here.
Townsville
When it comes to tropical paradises, the Townsville region is pretty much the picture perfect example. With an abundance of beaches and marinas, this is a sunny beach town of the highest order. The town itself features a historic railway station plus plenty of museums where you can learn about the colorful past of this region. Just like with Cairns, the locals here are laid back and friendly, and the culture is vibrant and diverse. There are many great places to eat, and abundance of boutiques, and some great beachfront bars to visit. This is easily one of the most gorgeous towns in all of Australia.
Charter Towers
At Charter Towers you can experience the phenomenon that was the area's gold rush era. This was once the second largest town in all of Queensland but has long since been abandoned as the gold rush faded. Unlike other ghostly mining towns, however, this one is still occupied and is a bustling small town. Many of the old buildings have been preserved and some even restored, so you can really get a feel for what Charter Towers was like during its heyday. This town has been referred to as a living museum since it is still a thriving town that exists the shell of the old mining village. If you're looking for some diversity and history, then you should definitely pull your campervan hire up to Charter Towers.
Hughenden
This is the heart of dinosaur country where some of the oldest fossils have been found on the edge of what once was an inland sea. Check out the Flinders Discovery Centre to see a wide variety of these fossils plus a massive dinosaur skeleton that was discovered here and skyrocketed the region to international fame. A complete history of the dinosaur activity in the region is presented at the Centre, and you can easily spend a full day browsing the discoveries and imagining what this area must have been like all those millions of years ago. Some of the rarest and most fascinating bones and fossils are on display, and the Centre is well organized and expertly laid out for education and entertainment.
Julia Creek
This was once a stopping point for overlanders, making it essential for anyone interested in the history of the region. These days it is a massive trucking yard where you can witness the modern day overlanders at work. There are a number of fantastic swimming spots in the region as well, including the Punch Bowl Waterhole which is locally famous for its refreshing, cool water and safety. This is also where the first copper mines in the country were located, several of which are open for fascinating tours that will give you a taste of the miner's life of the old days. Julia Creek is a rugged and gorgeous stretch where you can really digest a lot of regional history.
The drive from Cairns to Cammooweal is an absolute must for anyone taking a campervan hire journey across northern Australia. From the tropical settings of the northern shore to the mining towns and dinosaur country of the inland, this drive takes you across a diverse array of terrains and territories with many different sights and activities to check out along the way. Find out why so many thousands of travelers make this drive each year.