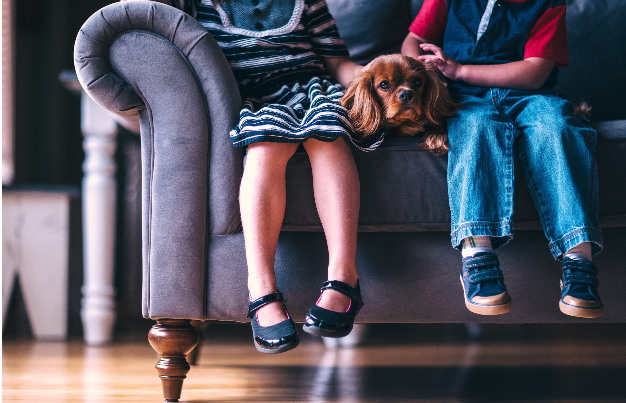 Pets are part of the family, and you can't just get up and go on your holiday without planning suitable arrangements for their care. Pets are bonded to their owners and their environment, and many find adapting to change extremely difficult.
Removing pets from their home and placing them into the smaller, restricted spaces where they are isolated, like boarding kennels, can be exciting for the few but can end up being a very stressful situation for the majority of pets. Being away from you in a strange unknown place, and having no understanding of when you'll be coming back for them, can increase behavioral problems, and even result in trauma for some pets.
As not all pets do well in boarding kennels, home pet sitting provides a great alternative and keeps them safe, secure and comfortable when you're away. Pets can show fewer signs of stress when their owners are on holiday when they are looked after in the familiar surroundings of their own home.
Planning in advance
Most people book accommodation and holiday flights months in advance, and it's important to do the same with your pet care. The majority of quality pet-sitting services are fully booked during the busy summer months, so it's best to get your plans sorted as far in advance as possible.
What to look for in a professional pet sitter
Once you've decided that at home pet sitting is best for your dog or cat, there are several things to check before you make your booking with your pet sitter. Looking after your pet involves much more than just topping up food in the cat feeder, or letting your dog out to toilet. It's important not to base the pet sitter you choose on their price, as the lowest cost option often means they are cheap for a reason. Your priority should be finding someone who is insured and DBS checked, and ask to see certificates. You'll want to make sure that your home and pets are left in the hands of someone trustworthy.
Having third-party endorsement is absolutely essential, so look online for independent reviews. If you have a dog, check if your pet sitter plans to take your pet anywhere and with how many other dogs. If your dog is nervous or not good with other dogs, your pet sitter will need to be aware of this so they walk in quieter places.
Book in a weekend trial
A holiday is usually around two weeks long, and that can be a long time for your pet if they are being looked after by a pet sitter that's unsuitable for them. To minimise the chance of stress and psychological trauma, it's important to set up a trial weekend with a pet sitter. This will give your pet the chance to get to know your pet sitter, and for your pet sitter to understand your pet's individual needs and routine. This will ensure your pet has just as an enjoyable time, as you will on your holiday.
https://pixabay.com/photos/adorable-children-cute-dog-1866531/
Images by: Pexels Pixabay