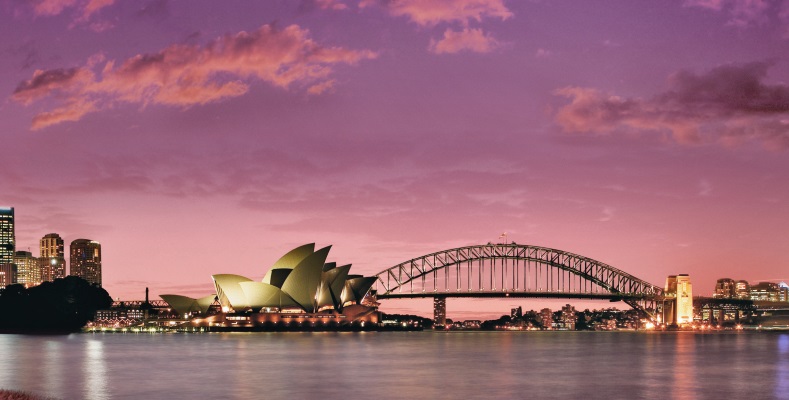 When you've booked a holiday, the thought of flying off is super exciting until you remember that you've got to pass through Sydney Airport – Australia's busiest.
So for those of you flying from Sydney (SYD), here are 10 airport survival tips to help you on your way.
Airport hotel
There's nothing quite like the stress of worrying about getting to the airport on time. However, by staying at a hotel that's close to the airport, you won't have to worry about unexpected delays making you miss your flight.
Social media updates
 Sydney Airport has its own Twitter page (@flySYD), where you can subscribe to live flight updates. All you have to do is tweet your flight number and you'll receive notifications direct to your phone.
Self-check-in
If you're flying with Qantas Airlines and taking checked luggage, you can use the state-of-the-art automated check-in zones where you can check-in and drop off your luggage using self-service kiosks – it'll save you time and provide you with added convenience.
Dress in layers
Airport and airplane temperatures can vary from arctic to blazing hot, which is why it's wise to dress in layers. This way, you'll be able to easily adjust your outfit to suit the temperature.
Pack snacks and a water bottle
It's worth packing a few snacks so you can avoid getting hungry and, more importantly, dodge those outrageous airport prices. It's also a good idea to pack an empty water bottle and fill it up after the security checks.
Shopping
One of the few airport benefits is duty free shopping, and when you fly from Sydney you can do your shopping online, away from the airport crowds, then collect your goods from the Heineman duty free shop when you get to SYD.
Download your entertainment
There's nothing worse than boarding your flight only to be told that the wi-fi or in-flight entertainment is down. However, by downloading movies, TV shows and music in advance, you'll be able to access them offline during you flight.
Arrive early
Arrive early and have to spend more time at the dreaded airport – it sounds mad doesn't it? But if you arrive three hours before your flight instead of the recommended two, you'll have an extra hour to de-stress and some time to spare for a browse of the shops or a leisurely coffee.
Stake out your gate
Sydney is one of Australia's largest airports, so don't take it for granted that once you gate opens, you'll find it with ease – it could be quite a walk away. A better approach is to locate it as early as possible, so you know exactly where you're going once it opens.
Pre-book your parking
Have you ever put yourself through the horror of public transport, for the sake of avoiding overpriced airport parking? There's no need if you pre-book Sydney airport parking on Looking4.com – it has excellent early-bird deals.
With these 10 terrific tips to hand, you wave goodbye to stress and anxiety next time you fly from Sydney.
That's our list! Share your airport survival tips in the comments section.