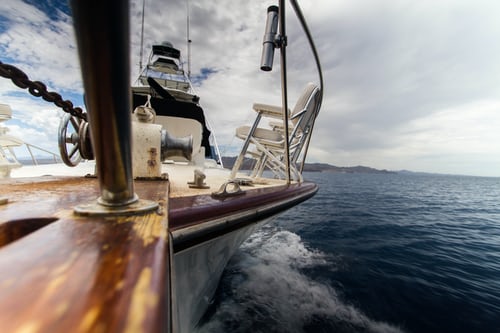 Are you dreaming of gliding over the turquoise waters somewhere in the Caribbean? Or do you love the thrill of island hopping along the Mediterranean coast? All that is possible with private yacht charters that provide people with an intimate and safe getaway from the world. With private charters, every traveler can get a vacation tailored to their needs while offering a practical way to discover beautiful destinations. If this sounds like something you want to do in 2021, here are some destinations that offer the best yacht charters.
St. Martin
This Caribbean destination lies just to the east of the Virgin Islands. While it offers the same tropical temperatures and natural beauties as its Caribbean peers, St. Martin is unique because of its cultural flair. One half of the island belongs to the Netherlands (St. Maarten) while the other half belongs to France (St. Martin). What you get from this mix is a destination filled with European heritage and history combined with a relaxing and charming island vibe.
Thailand
If you love island hopping and exploring various destinations, you should hire a yacht in Thailand. This Southeast Asian nation will blow you away with its unique cultural and sailing experience. The best time to yacht in these areas is in winter since the rainfall is very low and the winds are steady (between 15 and 20 knots). If you get the chance, explore the Andaman Sea. Start in Phuket, so you can discover many remote bays, beaches and diving spots. If you're craving a dramatic vacation, this is the destination for you.
Croatia
This small gem in the Adriatic is brimming with historic towns, beautiful marinas, desert islands and picturesque harbors all packed closely in the northern Mediterranean. Croatia's coastline stretches from Pula to Dubrovnik and it offers a bunch of yachting opportunities both for beginners and seasoned sailors. With more than 1100 islands to explore and reliable afternoon winds, this destination offers everything you need for a perfect Mediterranean adventure. And this little country also has great private boat charter opportunities, so you can choose a perfect vessel for your trip. With an experienced crew and luxury boats, you can have a tailored superyacht charter of a lifetime.
Greece
If you want to explore unspoiled landscapes, learn about gorgeous architectures and history and relax under the warm Mediterranean sun, a private cruise around the Greek islands is what you need. You can stop at Paros and enjoy its world-renowned cultural events or opt for less-crowded Antiparos with lovely waters, perfect beaches and exciting caves. Say hi to Poseidon in his temple overlooking the Aegean Sea on Sounio, explore beautiful old mansions on Hydra and visit an ancient theater on Epidauros. Greece has so many attractions that you'll want to keep on coming back for years to see all of them!
Italian coast
Sail to famous destinations such as Portofino, Capri, Sicily and the Aeolian Islands to explore secluded coves and dance your heart out at top beach clubs reachable only by boat. Later, once you moor off the shores of Italy's islands, you can enjoy countless shopping, dining and nightlife opportunities before you escape to the water again. If you love to sail with your friends and wild family members who love to party and shop, this is a perfect destination for you. It's also good for older kids who love to snorkel, swim, jet ski and explore fun undiscovered spots.
Whitsunday Islands, Australia
Somewhere between the coast of Queensland and the Great Barrier Reef, Australia's very own party of tropical islands (74 of them to be exact) is neatly tucked away. Whitsunday Islands are home to Whitehaven Beach, a one-of-a-kind curve of the whitest sand you've ever seen. It's also brimming with luxury resorts on Hamilton and Hayman Islands, together with many reefs boiling with life. From Shute Harbour, you can enjoy blissful sailing, remote beaches, great snorkeling opportunities and visit snug anchorages in jungle bays perfect for enjoying the sunset on the deck.
Since most other means of travel are still not recommended, yachting offers all the safety and privacy for a healthy, infections-free trip. So, pick one (or a few) of these destinations, start planning your yachting adventure and prepare for a super fun adventure on board. With an experienced crew, great spots to explore and many water toys, you will not find a second to be bored on your trip.