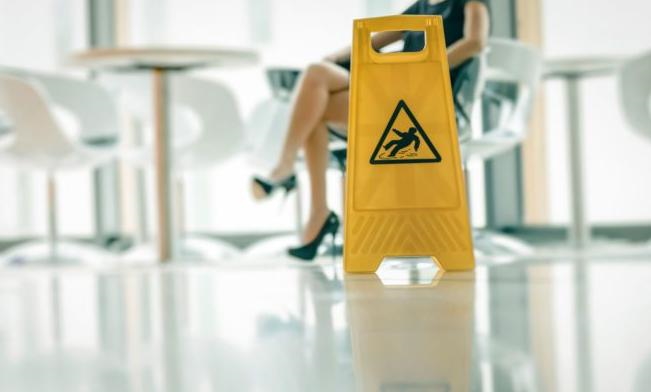 There's a lot that goes into being a small business owner, and a lot of this is due to the need to factor in everything that can possibly go wrong – protecting your business and your customers should be your number one priority, which why public liability insurance is so important. basically, public liability insurance is designed to protect a business in the event that someone, whether they be customer, supplier, or even just a member of the public, injures themselves and decides to seek compensation. It can be a confusing and expensive affair, so in this article we take a look at how a business can get the best possible public liability insurance.
The first steps in understanding your policy
If you've ever been uncertain about – or even balked – at a public liability insurance quote, it's important to know what this money affords you as a sole trader or small business owner. Every step in the world can be taken to prevent someone being injured or damaging property in relation to your business, but sometimes that doesn't help, and that's where public liability insurance comes in. Because not all policies are the same – no matter what salesmen may expect you to believe – taking a little bit of time to ensure they tick all the boxes is important. Firstly, you'll want to make sure that your new policy effectively covers all of your business activities – being sold short on your policy can mean you're paying for something that won't even benefit you in the long-term, as certain businesses will involve different risks than others, which will be reflected in the policy itself. To ensure your policy is everything you need, take a magnifying glass to all the fine print, policy wordings, endorsements and exclusions.
Make your business safer
Sometimes the prevention of accidents means working out the source of any problems, and doing so can be invaluable for your business in the long-run. This might mean working out any potential for people to get hurt around your business, the inclusion of safety measures like fire extinguishers and sprinklers, using burglar alarms and locks where appropriate and even just putting the time and effort into training your employees to manage any situations should they arise. In doing this, you will not only add value to your business as a whole, but working to make your workplace safer can also drive your public liability insurance cost down, making this a very worthwhile investment. If you're not sure where to start when it comes to making your business safer, do some research into safety basics online as related to your industry.
Finding the best price
Finally, some great food for thought should be to get multiple quotes for your policy. After working out exactly what you need, shopping around and finding out which reputable insurance companies can effectively cover your needs for the smallest price means you can invest even more back into your business – just make sure you don't cheap out too much in the event your policy doesn't include everything you need! The easiest way to do this by far is to check comparison sites, as these will quickly demonstrate which insurance companies cover what you need, will provide prices and even reviews, in some cases.