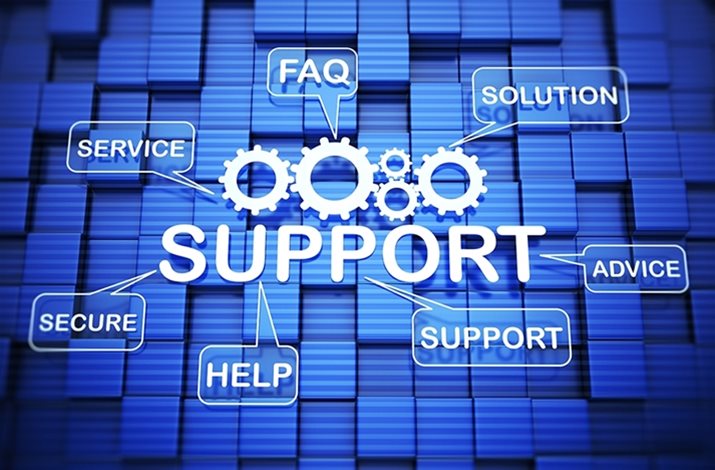 IT service provision is an absolutely massive industry. Any business worth its salt either has an active IT department or contracts an external service provider. The fact of the matter is this: modern businesses absolutely could not do without networks of computers and databases.
Digital technology is everywhere in the business world. Employees work on networked computer terminals, data is stored in the cloud and VoIP phone systems allow for an intelligent use of voice to voice communication. With so many companies offering IT services for business, choosing the right one can seem like an uphill struggle.
Here are some tips for choosing the right provider in a competitive field. Remember, there are no concrete rules for IT application.
Think Locally
Although many IT service providers primarily work remotely, it is always advisable to contract an IT company that can get to you if they need to. In contingency planning for IT shutdowns, you need to know that the specialists you have hired can come and make any physical fixes to get you back up and running.
Luckily, it isn't particularly hard to find IT service providers in business hub cities. Even smaller cities with burgeoning business potential host a large number of IT professionals offering consultation and service. Tampa, Florida is a rising business hub, and is home to HERO Managed Services LLC amongst others.
It is crucial to think locally. How well can you and your IT services supplier connect in an emergency?
Consider Consultancy
Many IT service providers also offer IT strategy consulting as part of their packages. Hiring a consultant isn't for everyone, and consultancy always comes at an extra cost. For companies looking to plan ambitions strategies, however, IT consultants can be indispensable.
A good consultant will help you to plan for the long term and a good IT consultant will be able to do this in a difficult field to predict: technology. Poor planning for future technologies can scupper even the most efficient business strategies. Future proofing effectively takes a great deal of market knowledge, tech savvy and trend analysis. If these tasks are not your forte, bringing in the consultants might be the best option for you.

Avoid the Break-Fix Paradigm
Until recently, IT services worked using the break-fix structure. If your IT system had a bug or went down, the IT service provider that you contracted would work out a way to fix it and complete the job. Sounds fine, yes? No. Break-fix is a thing of the past.
Under Break-fix contracts, IT service providers could charge companies on a case by case basis. This would be fine if you only had the occasional problem, but the cost of solving large issues could skyrocket out of control.
Fully managed IT services don't have this problem. Businesses subscribe to consistent support, and the provider fixes any problem at no extra cost. This has the added benefit of incentivizing the IT service provider to provide permanent solutions. It also means that you can sleep soundly at night knowing that you have fully budgeted in your IT expenses, and won't be seeing any hidden costs.