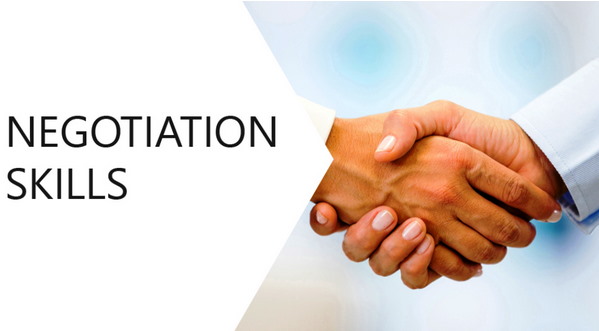 Communication is an essential part of any business. Not everyone has a natural communication skill, but it can and should be honed and improved. To be successful in business, it is not enough to identify the weaknesses of competitors and focus on them. You need to spend a lot of time reading specialized literature, listen to many hours of lectures by specialists. But there is another, shorter, but no less effective way.
At Cosmitto, we have carefully researched the issue and will gladly share with you the experience that allows you to quickly improve the skills of the interlocutor and become an effective negotiator.
Negotiation Pro Tips from Cosmitto Specialists
The result of negotiations largely depends on the strategy and tactics of how you manage the conversation. There are a lot of scientifically proven methods of psychoanalysis vis-a-vis and strategies for resolving conflict situations that are good at helping to cope with tasks. But they require serious study, numerous paid training sessions, etc. And what to do when there is no time for all this?
We have prepared for you some universal tips to help in your negotiations.
Listen more, talk less
But do it carefully to catch any nuances that you can grab onto and take over the initiative. In addition, when you listen, it is always easier to think, which means you will have the advantage of thinking your suggestions through.
Watch subtle signals
Good negotiators listen with their eyes and watch for changes in body language or mood that signal a change in the other's interest. You can lead the conversation in a different direction in time, or change something in the process of communication. Attention to detail will help identify the goals and ulterior motives of the opposite side of the dialogue.
Don't respond to provocations
Many negotiators use a strategy to question the legitimacy of the other side's judgment. So they try to master the situation and talk from a leadership position. In such a situation, you must support your face. Request a break, break the pace and turn it down. Or fend off negative remarks from the other party with a pacifying and more positive interpretation.
Don't betray your tactics and overall values
Try to reveal and offer them to your interlocutor. Perhaps they will consider them promising for their own image. Find common ground in the dispute, try to arouse the sympathy of the interlocutor, and make them an ally. As an example, try to capitalize on common interests or even non-competitive similarities.
After all, if both parties suffer reputational damage due to a dispute, they can agree to maintain certain positions. The need to reach an agreement can help both parties build a foundation of trust and gain an optimistic attitude.


Avoid little things
Focus on key tasks. Don't overload the conversation with unnecessary information. The interlocutor is not interested in details, they are interested in you and your suggestions. It is important for them that you like what you have in common. Having agreed on key issues, it will be easier to go to the nuances.
Stay sincere
There is only one way to gain the trust of the interlocutor - if you do not hide the truth from them. Of course, within reasonable limits. After all, they were preparing to meet with you, they learned everything or almost everything about you. And if you lie, you will fail one hundred percent.
Of course, this is the basis. Fundamental principles of successful negotiations. If you want to become an ace, sign up for our training courses. Cosmitto offers about 20 courses, after which you will greatly grow as a negotiator.