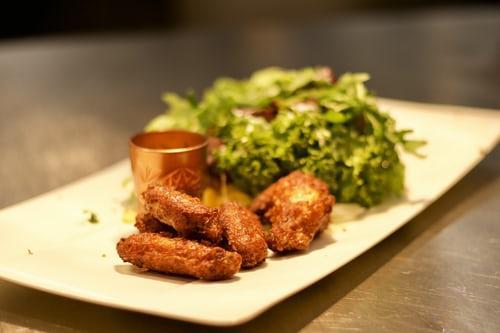 Investing in a franchise can be one of the biggest decisions you will ever make as an adult. It requires you to put all your time and resources to ensure that it will succeed. If you want to start a franchise, there will be franchises to buy anytime you want, but be more careful with the choices.
But before you start searching for your ideal franchise to buy, you need to ask yourself one very crucial question: Do I have what it takes to be a franchisee?
One of the biggest mistakes that you can ever make when buying a franchise is not having your heart in it in the first place. You might want to have a venture where you can earn some money, and you might choose one without thinking whether the business is compatible with your personality. If this is your case, you must begin to accept a possible failure in the long run!
To know if you are fit to become a successful franchisee, you need to ask yourself these very important questions:
#1: Am I Willing to Stick to the Rules?
When you're looking for franchises to buy, you'll see that usually, they have a strict set of rules to ensure the brand's uniformity and consistency. For example, suppose you plan to invest in a popular fried chicken chain in your state to bring it closer to your neighbourhood. The customers who already might have had a taste of their chicken dishes will expect the same quality of products in your branch. They will easily notice if you change something in the recipe or implement a new service policy that is not consistent with the other branches. It may turn the customers away abruptly.
If you aim to become a highly successful franchisee, you need to adhere to the franchisor's policies. After all, you will not reach the level of success and expand to a larger market without those rules in the first place.
#2: Am I Willing to Train and Learn New Skills?
All franchises have existing time-tested systems that they use for their daily operations. It means you need to study and undergo some training to learn more about the brand's trade secrets. You need to take this as a good opportunity to learn new skills.
If you want to venture into a food-related franchise opportunity, you must be willing to spend some time in the kitchen to know how your products are made. You must not excuse yourself from this process even if you are not a kitchen person, since you must know all the franchise's important operating systems. If you are unwilling to learn, then that type of franchise may not be the best for you.
#3: Do I Have Enough Money to Pay for Upfront Costs?
Like any business, launching a franchise needs a significant amount for the upfront costs. Aside from the franchise fee that lets you use your franchisor's trademark and identity, you must also need to pay for other typical business costs like lease and inventory.
As much as possible, you need to have more than enough money in the bank to use for your franchise cost and other expenses. But if your savings are not enough, you may try to get some loans for the franchise. Fortunately, lenders can help you obtain the necessary amount for your planned business as long as you use it for a reputable and profitable brand.
If you have a positive response to these questions, then you are fit to become a franchisee. You only need to look for your ideal industry to work on so you can start running your franchise business right away.