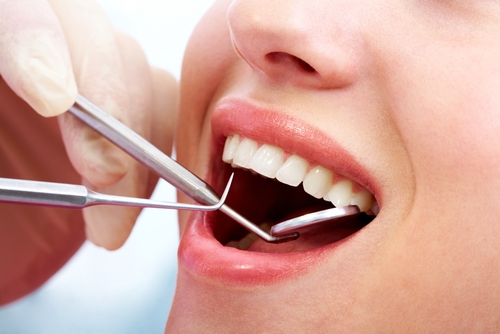 19 January 2015. The peak business organisation representing dental product manufacturers and suppliers, the Australian Dental Industry Association (ADIA), has become a Campaign Associate of the Australian Made Campaign.  The Australian Made Campaign is the not-for-profit organisation that administers and promotes Australia's registered country-of-origin certification trade mark.
"The strategic alliance between ADIA and the Australian Made Campaign is a logical fit given the commitment of both organisations to promoting local manufacturers of dental products," said Troy Williams, ADIA Chief Executive Officer.
ADIA represents the businesses that supply more than ninety-five percent of the dental products that are used in Australia and the majority of these are imported; however, the businesses that do manufacture locally are largely exporters as through an expanded overseas market they achieve the economies of scale to compete on the world stage.
"We look forward to working with ADIA in promoting the Australian Made logo as a useful business tool that creates that point of difference when Australian manufacturers of dental products are selling domestically and overseas," said Ian Harrison, the Australian Made Campaign's Chief Executive.
"Australian businesses manufacture a range of dental products from restorative materials to equipment and include many dental laboratories and their products are world-class.  ADIA looks forward to using the relationship with the Australian Made Campaign to help these businesses to grow, create jobs and operate sustainably," Mr Williams said.
In 2015 ADIA celebrates its ninetieth anniversary and the decision to become a supporter of the Australian Made Campaign comes at a time when the Association's support for local manufacturers has never been stronger.  Activities are coordinated through the ADIA-MIG Manufacturers' Interest Group which brings ADIA member companies to come together to share ideas and experiences on what delivers Australian manufacturing success.
"More than 2000 businesses are using our symbol on approximately 15,000 products sold around the world to clearly identify their products and produce as genuinely Australian.  We look forward to more Australian manufacturers of dental products following their lead," Mr Harrison said.

ADIA Introduction —
The Australian Dental Industry Association (ADIA) is the peak representative body representing manufacturers and suppliers of quality dental products.  Founded in 1925, the Association has grown to include the businesses that supply around 98% of the products used by dentists and allied oral healthcare professionals. 
Primary areas of activity for ADIA include making a positive contribution to the policy debate on matters including business taxation, workplace relations, international trade, therapeutic product regulation and workplace health and safety. ADIA is affiliated with the Australian Chamber of Commerce and Industry (ACCI), the nation's foremost grouping of employer organisations. Recognised as an authoritative source of advice on product regulation, ADIA works at a departmental and parliamentary level to ensure that the regulatory framework for dental products is regulatory framework is based on a risk management approach designed to ensure public health and safety, while at the same time freeing industry from any unnecessary regulatory burden.
Member services include the ADX Sydney dental exhibition, Australia's largest healthcare trade show. The Association publishes statistics on the sales of dental products and undertakes surveys to provide guidance on current and expected business conditions.