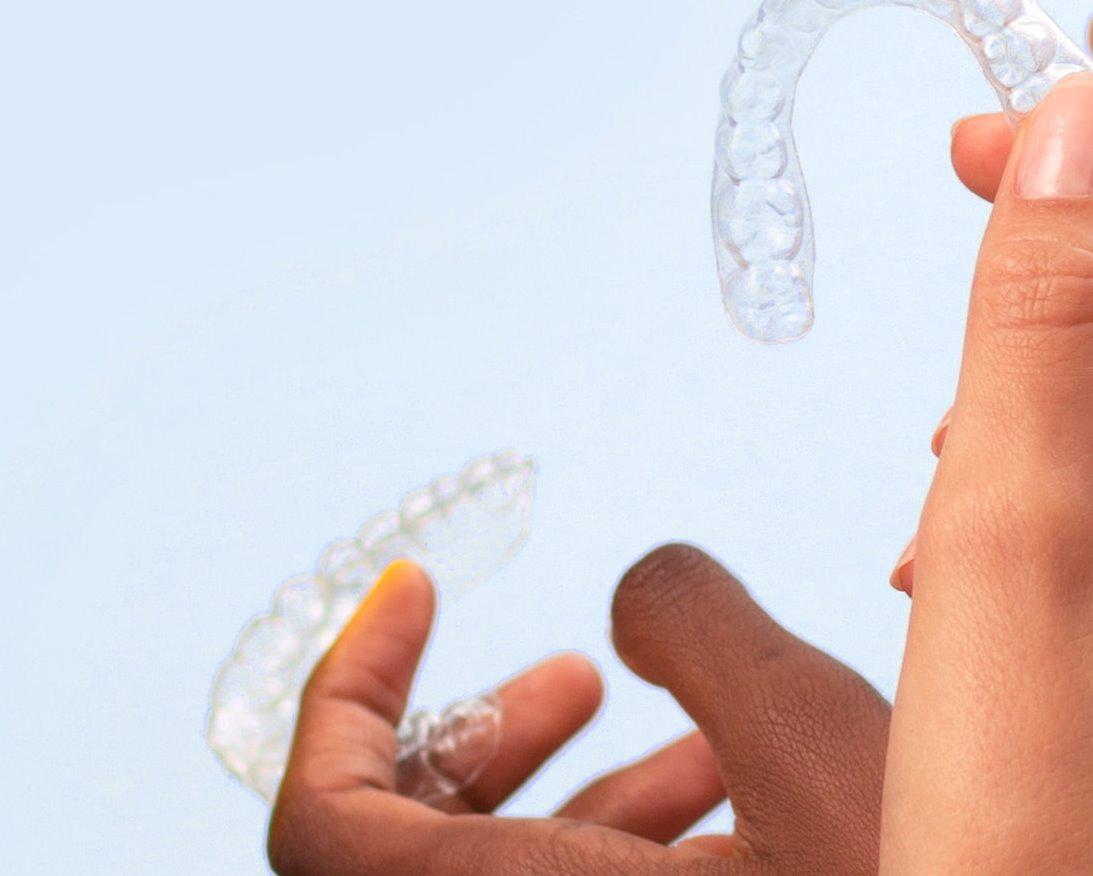 Is your smile one of your biggest assets? If no, you are not alone. Teeth problems are commonplace and there are all manner of them—from crooked teeth, misaligned teeth, to widely spaced teeth. Thanks to current advancements in cosmetic dentistry, your teeth can look their best. Clear aligners are one of the dental blessings of this day. Below are several reasons to love invisalign braces.
They are clear
If you are conscious about wearing visible metal braces, invisalign braces provide you with the confidence you need. They are invisible just like their name, so everyone does not have to know that you are wearing braces.
You can remove them when you need to
Unlike the traditional metal braces which have to be on your teeth 24/7, you can remove invisalign braces when you need to eat or brush your teeth. Removing invisaligns allows you to maintain proper dental hygiene as you can conveniently brush and floss your teeth. You also do not have to deal with food stuck between teeth as you would with traditional braces. Even so, you have to be disciplined and ensure you put your braces back on after you eat and brush your teeth. You have to put them on for at least 20 hours to achieve the best results.
They are effective in correcting your teeth imperfections
You can use invisaligns to correct over and underbites, teeth crowding, teeth gaps, crooked teeth, and more. These braces will fit tightly on your teeth and make slight adjustments to your teeth during the period of treatment.
They can double up as protective gear for your teeth
While you can use invisaligns to correct tooth imperfections, that is not their only function. Unlike traditional braces, invisaligns cover your entire teeth and can also provide protection when you are exercising or doing other activities which put your teeth at risk, like boxing.
If you grind your teeth when sleeping or when you are absent-minded during the day, invisalign braces can prevent the jaw, neck, and facial pain that comes with teeth grinding.
They are comfortable and eliminate the risk of injury
Invisaligns provide more comfort than traditional braces. Unlike metallic braces, invisalign braces are made of plastic. The plastic material also eliminates the risk of soft tissue damage on the lips, cheeks, and gums which is common with metal braces.
You will need fewer consultations with your dentist
With invisaligns, you will enjoy fewer consultations to check on your overall progress. This is because your dentist does most of the work before they prepare your invisaligns, including performing a 3D scan of your teeth to ensure that your retainers fit.
Invisalign braces are not only good aesthetically, they are also safe while offering the same benefits as the traditional braces. After you complete your treatment, you should consult your dentist on whether a retainer will be necessary to prevent your teeth from reverting to their original position.