Written by

Hannah Guilfoyle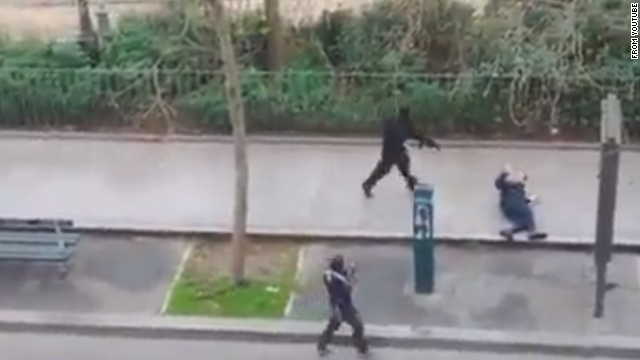 The investigation into the murder of twelve people at the offices of French satirical magazine Charlie Hebdo will be a painstaking process according to a Charles Sturt University (CSU) counter-terrorism expert.
Associate Professor Nick O'Brien, the Head of School at the CSU Australian Graduate School of Policing and Security, says even though the investigation appears to be moving quite quickly, it will take police months to build a case against the suspects.
"French authorities now face many months of painstaking work building a case against the suspects, identifying members of any network in which the suspects may have been involved and examining what lessons can be learned from the case," Associate Professor O'Brien says.
"The work to build a case against the suspects will include a search for fingerprints and DNA in the car that was used in the attack, examining the clothes in which the suspects were arrested to find out if fibres were left at the scene, and if there are any powder deposits on the clothes which indicate that the wearer may have used a firearm recently.
"Additionally, many thousands of hours of CCTV in the area will be seized so that the police can find out if the perpetrators attempted a 'dry run' of the attack."
Associate Professor O'Brien also believes the investigation will have an impact worldwide.
"Identification of any networks that the suspects are part of will be important for both the French police and other countries who will be interested in any overseas connection," Associate Professor O'Brien says.
"Reports indicate that the offices of Charlie Hebdo were receiving police protection and this resulted in the murder of police officers at the scene. On initial examination it appears that the police were both surprised and outgunned, the attackers reportedly having AK-47 assault rifles. This will be an aspect that will be keenly examined by those tasked with protection of people and premises worldwide.
"The fact that terrorists were willing to attack people and premises that were under police protection is significant as is the fact that the attack was so successful and the perpetrators were able to initially escape the scene.
"The Danish police charged with protection of the Jyllands-Posten newspaper, which has also published satirical cartoons of Islamic figures, will no doubt be reviewing their security arrangements with some urgency."