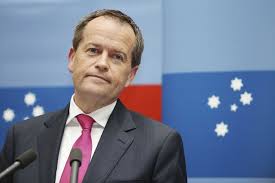 3 February 2015. Minister for Employment Senator Eric Abetz said financial disclosure returns released yesterday by the Australian Electoral Commission (AEC), reveal the magnitude of the political debt that the Australian Labor Party and Greens owe the CFMEU.
AEC Returns show the CFMEU contributed $1.33 million to the ALP in 2013/14.
The CFMEU also tipped in $145,000 to the Australian Greens.
Support for Labor from the CFMEU has totalled $13.4 million over the last 19 years.
"Labor and the Greens are hopelessly conflicted on CFMEU donations," Senator Abetz said.
The interim report of the Royal Commission into Trade Union Governance and Corruption concluded that there is a "culture of wilful defiance of the law which appears to lie at the core of the CFMEU". 
It made a number of significant recommendations, including that the Commonwealth DPP consider criminal charges against a range of CFMEU officials in relation to various acts of intimidation and coercion, and that ASIC consider charges against the Queensland state secretary of the CFMEU for breaches of the Corporations Act.  It also criticised the CFMEU in relation to impropriety within the CBUS superannuation fund.
"Bill Shorten must distance Labor from the CFMEU, by refusing their funding, and he should support Coalition legislation to introduce a Registered Organisations Commission and restore the Australian Building and Construction Commission."
"Either Mr Shorten is on the side of honest union members who want and deserve clean unions and a clean building industry, or he is on the side of union bosses with a vested interest in opposing reform." Senator Abetz said.
Overall the ALP received $9.64 million from the unions and the Greens $465,000, including $300,000 from the ETU.