Written by

Phillip O'Neill, Director, Centre for Western Sydney, Western Sydney University
This is the first of three articles based on newly released research on the impacts of a lack of local jobs on the rapidly growing Western Sydney region.
Western Sydney has a jobs problem. No other big regional economy in Australia fails in providing jobs for its residents more than this one. At the last census the Western Sydney jobs deficit – local jobs minus local workers – was 222,000.
If the region's average rate of jobs growth for this century continues, this deficit will grow to 325,000 by 2036, an increase of over 30%. In our newly released reports on Western Sydney, we estimate an outflow from the region of 562,000 commuters as a consequence. Over 300,000 people already leave the region each day for work.
Read more: If the people can't get to their jobs, bring the jobs to the people
Young professionals will have a growing presence in this long-distance, grinding, daily flow of workers. It's an urban planning nightmare.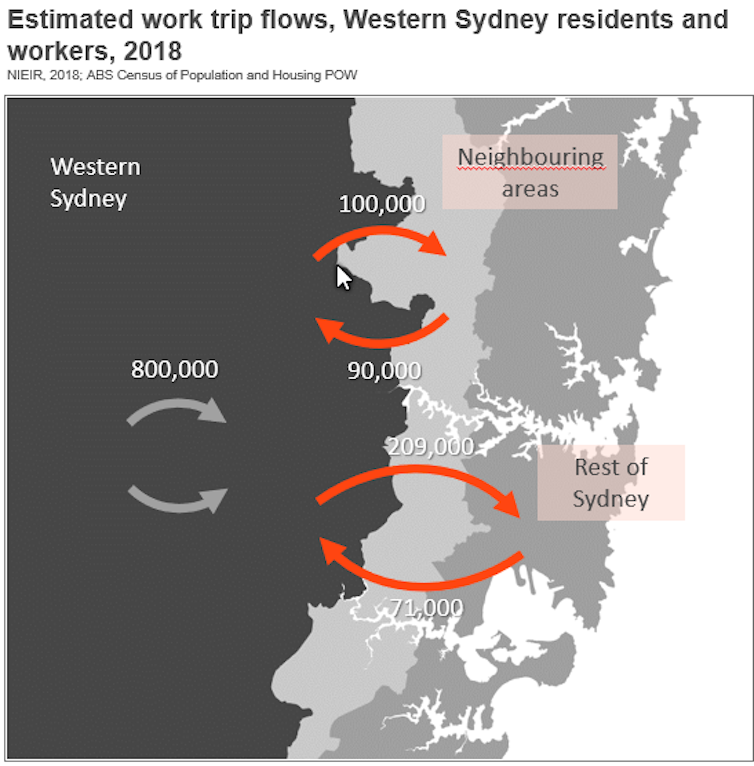 Read more https://theconversation.com/jobs-deficit-drives-army-of-daily-commuters-out-of-western-sydney-139384