Written by

Staff Reporter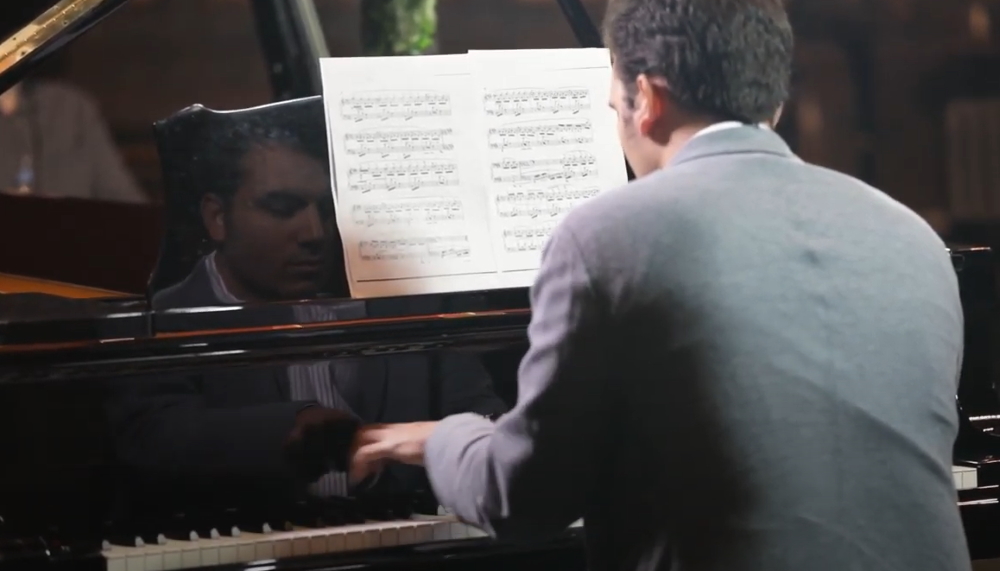 London offers students from all around the world the chance of training with top-notch piano and composition teachers from London without having to relocate!
All the experience and success of London's most prestigious private classical piano and composition studio now is equipped to welcome students at an international level.
The most beautiful venues in London, fantastic pianos and the possibility of accessing artistic bohemian but intensive courses in Spain at the magnificent WKMT Rectorate turns WKMT into a one-of-a-kind Music College.
To favour inclusion, WKMT devised a scholarship platform so talented students around the world can access the benefits of studying under some of the most inspirational classical music teachers in the world.
A bit about WKMT...
Etos
WKMT strives to deliver a personalized and complete approach to music. Regardless if you study directly at our UK or Spain venues or if you are an online student, you will access all the benefits of studying at WKMT.
All our events, performance opportunities and masterclasses are both delivered in-person or via live-streaming. That is what makes online piano lessons with WKMT unique.
WKMT did not devise a commercial app to study piano, WKMT created a system that enables students online and around the world to study with London Music teachers and to belong to a London music community. This revolutionary method keeps the quality of the lessons intact while delivering them online.
The signature Piano technique, ABRSM and Vocational Programme
We work under the paradigm of the "Vicente Scaramuzza Piano Technique" -one of the world's most famous piano techniques inspires us-
Our foundation course symbolizes the beginning of all our WKMT students' learning process.
Our course settles the basis for a robust learning curve.
During this course, we cover the five elementary "Scaramuzza" movements, the building blocks of our piano technique. Subsequently, our students can choose from training with us to follow the ABRSM syllabus from grades to diploma or to continue under our WKMT intermediate and advance courses. Both programs are supported by more than ten years of experience teaching London students of all levels and ages.
The Vicente Scaramuzza piano technique might be the worlds most clear piano technique to teach and use. Three of the most famous pianists in the world use this technique: Martha Argerich, Daniel Barenboim and Bruno Leonardo Gelber. Nelson Goerner, and Sergio Tiempo also use this specific piano technique.
WKMT signature Foundation Course

All our students start with our Piano Lessons for Beginners course.
Our students and teachers can follow the contents of our syllabus using our dedicated website, learnmusic.eu.
The idea behind this platform is to allow students to review, check and progress their studies before in between their one-to-one sessions. The website includes material of every lesson organized by topic.
Our musical and educational activities

Music is the artistic language which resembles the most a "regular communicational" language. Due to the latter, students need to practise in a somewhat similar way.
"We learn music when we talk about it, when we play it and when we listen to it. For that reason, and to truly offer our students the chance of experiencing music in its full extent, is that we organize our complementary activities."
Juan Jose Rezzuto - WKMT Founder and Director
Masterclasses and "Live-streamed Music College"

WKMT commits to deliver regular masterclasses on different subjects including piano technique, composition, music analysis, harmony and counterpoint. These extra lessons provide the needed context to the core one-to-one tuition. They also give a social dimension to the individual sessions as the students share them via zoom meeting.
LAO -London amateur orchestra-, our string orchestra is at the heart of our signature concerts. All our advanced students have the chance of playing with LAO at our London appointed concert venues -when they are ready-.
We also organize concerts at the WKMT Rectorate in Galicia-Spain.
We stream all our concerts so all our students can watch them live all around the world!
Our festivals are one of the most important events at WKMT. They represent the essential chance our piano students have to portray the product of their continuous efforts preparing their pieces.
The festivals happen in the same venues as the professional concerts.


During the festivals, students gain the chance to perform in front of a friendly audience and using a magnificent instrument. Online international students can either come to our venues or participate remotely from home. We project online performances on a massive screen in the concert site, and we use a HI-FI system to ensure the quality of the sound.
These events are always recorded in audio and video, and the material is used to allow then students to watch themselves and draw out conclusions along with their teachers.
As performers, we usually are not capable of watching ourselves while we play. These videos are the most powerful educational tool. They allow our students to criticize themselves and the way they play holistically.
Intensive piano camps in Europe - WKMT rectorate
Our intense "musical weeks and weekends" in Spain represent the jewel of the crown of our approach.
Based at WKMT's magnificent rectorate building in Mondonedo Galicia, these experiences are unique. A selection of between five to eight students lives and study for a week within the most inspiring environment.
These opportunities make all the difference to our online students. The ability to interact with their teachers in-person at least at some point of their training differentiates WKMT Online Music Tuition from any other Music Educational enterprise in the world.
Juan Rezzuto -WKMT founder and director- and other world-class teachers deliver specialized piano or composition courses and masterclasses to selected students at the Rectorate. The students follow a very well structured daily study plan covering:WKMT
One-to-one piano lessons

Musical appreciation

Cultural visits to the episcopal city of Mondonedo

A minimum of three hours of practising every day
Music students from around the world are welcome!


Now world-class music tuition is closer to talented students everywhere in the world. The era in which only the rich or the lucky could reach London Music Tuition is now in the past.
WKMT brings London to wherever you are!