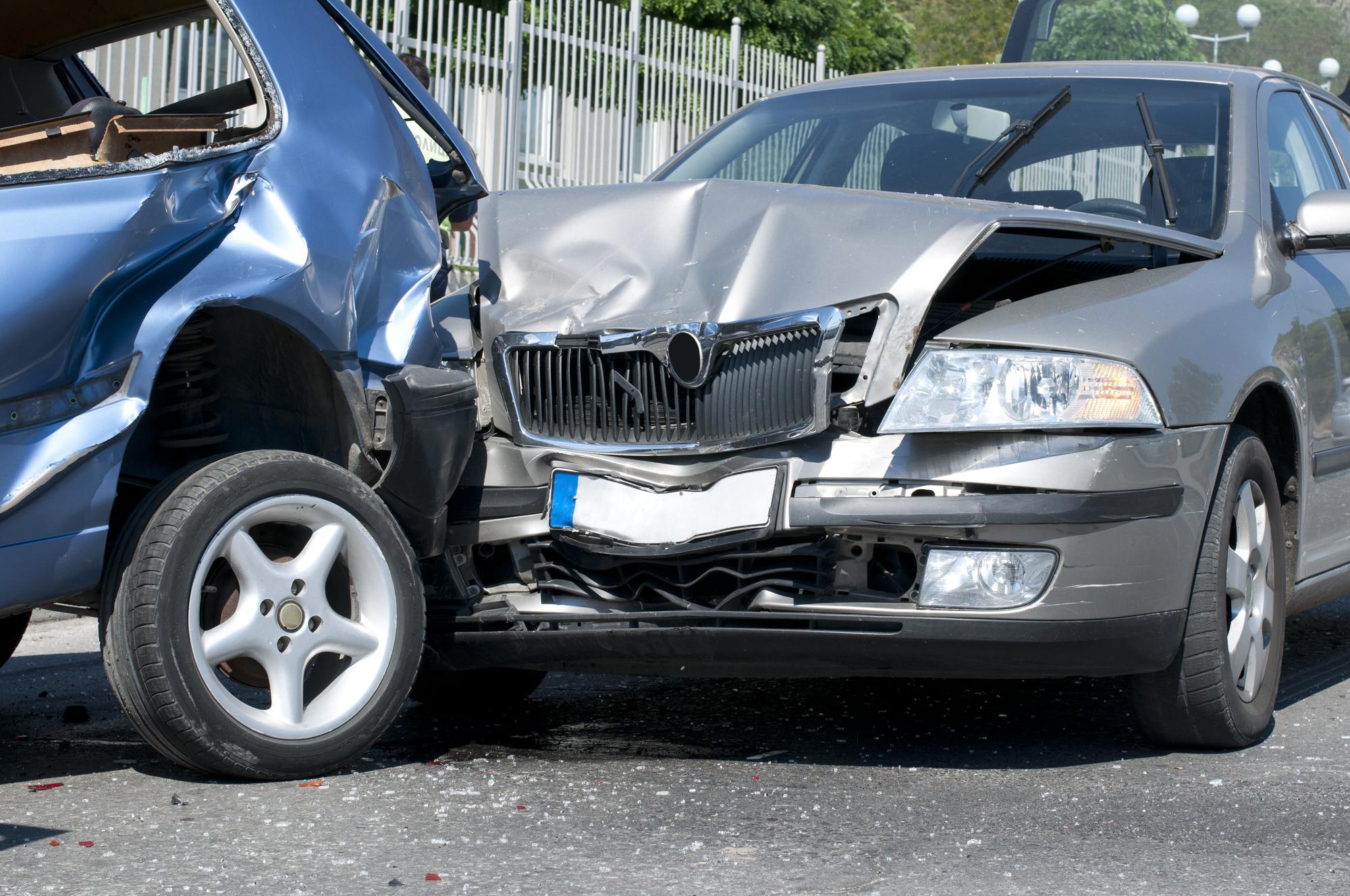 Finding the right auto insurance policy can be stressful and time-consuming. You have a lot of choices to consider. One important factor is whether or not you live in a no fault state.
You may be wondering, what is a no fault state?
Find out what a no fault state is and how it can affect your car insurance. You'll know what questions to ask to be a more informed consumer. 
What Is a No Fault State?
Each state in the US makes its own laws covering auto insurance. The majority of states have a fault-based (tort) system. When a car accident occurs in a fault or tort state, the person responsible for the crash is responsible for the damages that result. If you are injured in a crash in an at-fault state, you can pursue compensation from the person responsible for the accident.
No Fault System
In a no fault state, it doesn't matter who caused a car accident. Each driver has their own insurance for their injuries and damage. Everyone files a claim with their own insurance.
Why Have No Fault Laws?
The intent of requiring no fault auto insurance is to avoid expensive lawsuits that happen when two parties are trying to prove that the other party was at fault in an accident. Reducing costs for the insurance companies this way may cause insurance premiums to be lower.
Filing claims after an accident with no fault coverage reduces the time necessary to get money for treatment if you're injured.
Limits of the No Fault System
No fault laws usually only apply to bodily injury or harm. Compensation for property damage that results from a car crash generally follows an at-fault system even in no fault states.
Which States are No Fault States?
The number of no fault states is gradually declining. In 2016, 16 states were no fault states. In 2020, 12 states have no fault laws:
Florida

Hawaii

Kansas

Kentucky

Massachusetts

Michigan

Minnesota

New Jersey

New York

North Dakota

Pennsylvania

Utah
In Kentucky, New Jersey, and Pennsylvania, you can choose whether you want to keep your tort rights or buy insurance under the no fault system. You can change your choice when you renew your policy or get a new one.
Filing a Lawsuit for Compensation in a No Fault State
Filing a lawsuit to pursue compensation in a no fault state is still possible if the damages meet certain conditions. Two types of thresholds set the requirements.
Verbal Thresholds
A verbal or descriptive threshold is a serious injury threshold. Verbal thresholds describe the seriousness of the injuries that occurred. The criteria vary by state. Some descriptions you may find include:
Death

Dismemberment

Permanent disability

Broken bones
Every no fault state has this type of threshold. It applies to you and anyone else in the car with you at the time of the accident. You can sue or file a claim against the other driver if the injuries of someone in your car meet the threshold.
Monetary Threshold
A monetary threshold is for economic damages. It sets a dollar amount for medical bills that the injured person must meet or surpass. If your medical expenses are more than the limit that the state sets, you can file a lawsuit.
Some no fault states have both a verbal and a monetary threshold:
Hawaii

Kansas

Kentucky

Massachusetts

Minnesota

North Dakota

Utah
You have more flexibility when evaluating your legal options in these states. You can sue the other driver based on the seriousness of your injuries or the financial burden.
If you suffered personal injury in a car accident in a no fault state, getting legal advice is important. You may be able to sue the other party for damages. Laws vary by state and determining if you meet the threshold criteria can be complicated. A lawyer will help you protect your rights.
Auto Insurance in a No Fault State
Living in a no fault state has several effects on your car insurance. No fault laws affect the type of insurance you have to buy as well as how much you pay.
Personal Injury Protection (PIP)
No fault states require drivers to have Personal Injury Protection (PIP) as part of their car accident insurance. PIP covers you and your passengers if you're injured in a crash. PIP usually won't cover your pet if it was injured in the car.
PIP differs from standard liability coverage. Liability insurance pays for another driver's medical expenses if you caused the accident. In at-fault states, drivers must have liability coverage.
PIP covers a variety of costs including medical bills, health insurance deductibles, lost wages, and funeral expenses. PIP can also cover childcare and other essential services if your injury prevents you from doing them yourself.
Each no fault state sets its own requirements for the minimum PIP coverage you need. No matter what minimum coverage your state requires, you can buy additional coverage. You'll have more protection if you're involved in an accident with serious injuries or significant property damage.
The insurance payout you receive depends on the limits of your policy. If you chose a policy with high limits, your insurance will cover more when you file a claim. Remember that the higher the PIP limits you choose, the higher premium you'll have to pay.
Some states require PIP even though they aren't no fault states. You have PIP, but you can sue the at-fault driver without needing to meet a threshold. These states include:
Arkansas

Delaware

Maryland

Oregon

Texas
Other states including New Hampshire and Washington offer PIP as an option.
Liability and Collision Coverage
PIP only covers personal injury. Property damage costs are the responsibility of the driver who was at fault, even in no fault states.
Be sure you have enough property damage liability or collision coverage. Collision coverage pays for damage to your car. Property damage liability insurance covers damage to another vehicle when you were at fault.
You need to meet your state's minimum requirements and also protect yourself financially in the event of an accident.
Cost of Insurance
No fault insurance was intended to lower insurance rates. Unfortunately, premiums are usually higher in no fault states than in at-fault states.
The main reason for the higher cost is that you have to buy more coverage. You have to have PIP in addition to liability insurance.
Rates vary depending on your insurance company, your driving record, coverage limits, and where you live. Comparing rate quotes is a good idea when you're looking for a new policy. You can potentially save money on your premium.
Does an Accident in a No Fault State Affect Your Insurance Premium?
If you're involved in a car accident in a no fault state, your insurance premium may go up. Even if you weren't at fault, you may still pay more for insurance. Each insurance company handles these situations differently.
Your rate is less likely to go up if the only claims are through PIP and not liability or collision insurance. When you're choosing an insurance policy, find out what the consequences of an accident would be on your premium.
Some states have laws that regulate whether your insurance rate can increase after an accident. For example, Oklahoma doesn't allow insurance companies to raise your rate if the accident wasn't your fault.


Does a No Fault Accident Go on Your Driving Record?
A no fault accident will often appear on your driving record. Each state has different laws covering the criteria for what goes on your record.
Usually, the accident will go on your record if you file an insurance claim. In some states, however, an accident only appears on your driving record if the police came to the scene. In Florida, which is a no fault state, only accidents that were your fault go on your record. If you didn't receive a citation, the crash doesn't appear on your driving record.
States also vary in how they notate crashes and how long a crash stays on your record. For example, Texas indicates on your driving record if the accident was your fault or not.
Crashes usually stay on your record for between 3 and 5 years. Your driving record is important for determining your insurance rates. Potential employers can also use it when they decide to hire you or not. Check to see how your state handles no fault accidents so you don't have something unexpected on your record.
Driving in a No Fault State
Now you can answer the question, what is a no fault state?
If you live in a no fault state, you have different auto insurance needs than a driver in a tort state. An accident may affect your insurance and driving record differently too. You have specific legal options if you're involved in a crash.
It's important to get a professional's advice. When you talk to an insurance agent or a lawyer, knowing how a no fault state affects your choices will help you make better decisions.
Keep reading for more useful tips and advice.