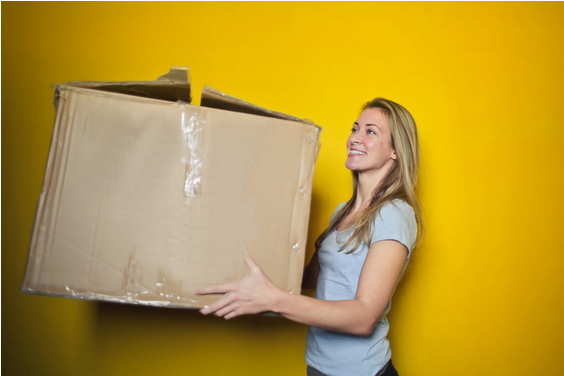 Relying on a real estate agent's services has been embedded in the American home-buying culture throughout the years. However, as more and more people prefer to do everything that comes with buying a new house or apartment all by themselves, the question must be asked: do you need the help of a real estate agent?
Of course, you can save on those high commission rates when you rely on your own skills without any additional help. But, you can't forget that investing a lot of time in this endeavor might mean you end up with higher costs in the long run. So, should you hire a real estate agent to make the home-buying process a lot easier? Take a look at the 4 reasons we've got you about hiring a professional.

It's really convenient
A real estate agent is the link between sellers and buyers, who has access to many properties listed by other pros. Hiring a real estate agent will make the searching process a lot easier, as the person in charge will not have a hard time tracking down the house or apartment that meets all your criteria.
When you want to sell your home without help, you have to do anything on your own: solicit calls from potential buyers, answer their questions, make appointments, and so on. All of these are incredibly time-consuming. Plus, you have to put up with those people who might seem interested initially, but then quickly move on from your home if you seem busy. 

Do you know how to negotiate?
What makes a real estate agent one of the best in the game? Their negotiating skills, of course. If you don't like the idea of negotiating and being direct, insistent, or persuasive, you definitely need the help of a pro. Plus, a real estate agent is also the buffer between you and the buyer. He or she can convey all the messages you don't want to tell them directly, such as why some parts of the home are the way they are. 
Plus, the real estate agent is a symbol of professionalism, and buyers know that. They'll see the agent as someone who is there to do business, without any personal feelings. So, there won't be a place for emotion when it comes to buying or selling a home, elements that might kill a deal. If you want to skip the negotiating aspect of the buying-selling process, leave it to a skilled real estate agent.

Handling contracts is difficult
Even if you feel like you can handle the above-mentioned aspects of buying or selling a home, you'll still have a hard time handling contracts. Without one or a contract that is not properly written, you can lose your deposit on the house you've been eyeing, mostly because of mortgage approval problems. 
When it comes to contracts, it all boils down to experience and skill. It should not be a surprise that a real estate agent who's been in the business for years knows their way around contracts and various conditions that come with them. A pro is familiar with all that is needed to enact a beneficial contract for you in many ways, protecting you from harm and financial losses. 

Saving money? Not really
It's not always true that ditching a real estate agent results in saving money for both the seller and the buyer by not paying commissions. If you're selling your house without a real estate agent's help, you will base the pricing on other properties in your area. And, if you manage to sell your home, you can keep the percentage of the sale that otherwise would've gone directly in the pocket of your agent. 
But, you have to keep in mind that buyers know that they have to deal with you and not an agent and that you don't pay for one. They might expect that you lower the price on the home because of this reason. This complicates things and results in losing some potential buyers who don't want to pay more.

When it comes to moving
When you want to buy or sell a home, you have to think about moving into the new house or apartment. A real estate agent can pinpoint a moving company that will help you at a low price, ensuring everything goes perfectly with the relocation. Agents often suggest the services of Empire Movers, an insured and licensed firm that has been in the moving business for close to a decade.