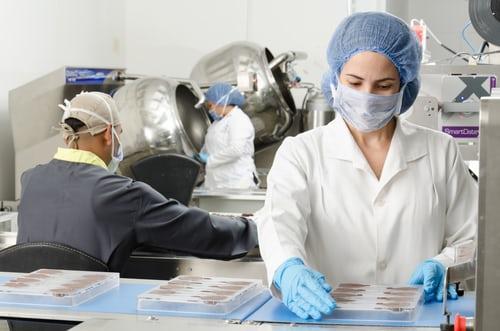 The Australian hospitality industry's revenue was estimated to be over $29 billion in the year 2019. The restaurant sector attained the lion's share of $20 billion, and hotels and restaurants got $8.24 billion. An upsurge in travellers to Australia is accelerating job opportunities in the country's hospitality and tourism sectors. Hospitality recruitment specialising in these sectors is throwing open huge opportunities to handle their increasing workload.
The spike in the number of tourists has had a good impact on the hospitality and tourism sectors' economic activities. The demand for a holiday in Australia has moved up, making it one of the best leisure destinations to visit. The hotel industry is progressively turning to hospitality recruitment to fill in the new roles.
As predicted by the Australian government's job outlook, the hospitality sector's opportunities increased in the last year. Vacancies in this sector were above 30,000. Most jobs in hospitality recruitment are full-time, and the average work time is 41 hours per week. The hospitality industry involves making customers feel welcome at restaurants, hotels, and resorts. Given below are the various perks or benefits of hospitality jobs that people in this sector enjoy.
1. Good job prospects
The Australian government predicted the demand to rise for service managers and hospitality job roles in the coming years. This growth includes the rate of turnover and employment growth in the hospitality industry. There are several job opportunities in this field, like hotel manager, chef, or waiter.
2. Social interaction
One of the significant perks of being employed in a hospitality-related job is the ability to talk to many people daily. A waiter gets to speak with the tourists at a table, and a hotel concierge ensures that their guest's stay is fulfilling. The added benefit of working at a hotel or resort is to get to meet people from different parts of the world. Working in a job related to the hospitality industry paves an opportunity to gain a new perspective and learn new things through exposure to different people belonging to other cultures.
3. Several full-time jobs
According to data from the Australian government, 88% of the retail, service, and hospitality industries prefer full-time employment. Generally, those who work in the hospitality industry have the flexibility to choose a preferred shift as per their existing schedule. It is advantageous, especially for the people who work at a busy resort or restaurant with many tourists. It is comparatively simple for those willing to attempt new things to get a full-time job at an entry-level in hospitality, leading to a higher position in a job later in their career.
4. Flexible hours
The hospitality industry can be perfect for those who wish to work night shifts. Unlike a desk job, staff working in this industry do not have a rigid routine. Every day is exciting and presents itself with learning opportunities. Other perks of being employed in hospitality are the support of fellow workers who are readily willing to replace the shifts in an emergency. It gives additional flexibility to one's professional life.

Author Bio: Ester Adams is an experienced independent content writer with a demonstrated history of working in the writing and editing industry.  She is a multi-niche content chef who loves cooking new things.