Written by

NewsServices.com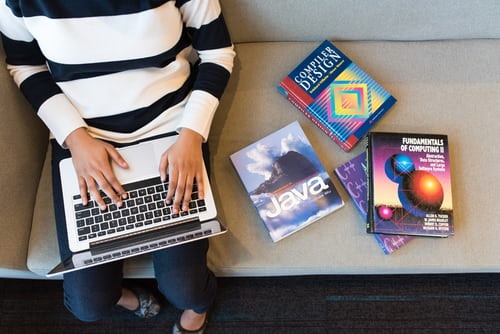 WeChat is one of the top-ranking integrated platforms providing its users with wide opportunities to interact and convey ideas to its target customer base. Tencent's flagship social platform named WeChat has become a renowned social and business tool in the world of marketing. Allowing you to reach the world's largest population in China. Even though the app was banned in some countries the app boasts 1.24 billion monthly active users in this year 2021. Making it the world's 6th most popular social media platform globally.


Make Your Followers Your Clients
Webchat is not merely an app to chat and call. It is a platform that allows you to boost your product awareness and sales. Once you register yourself, making your profile official, you are free to share content and videos related to your product. Allowing you to make your followers your potential customers. Increasing chances for you to convert these potential clients into buyers. Experience this marketing boost with First Page WeChat marketing assistance.
Utilize QR Code
WeChat provides every account with its specific QR code. Businessmen leave these QR codes in various places on this social media platform. Making the customers who trace it your follower. Let him know about your product update and promotion. Moreover, various brands also leave this QR code over the market item physically. Enticing customers with sales and promotions.
Offer Loyalty Programs
Wechat provides you the opportunity to run loyalty programs for your potential customers as well as for old clients. This is mostly done by offering discounts, VIP cards, Discount coupons to these customers. Persuading them that investing in the products will prove to be fruitful for them. Moreover, the geolocation services let you locate your customers. And provide them with information related to the nearby sales and discount offers.
Run Innovation Marketing Campaigns
Another worth-mentioning advantage of Wechat is its multiple opportunities for its users to run innovative marketing campaigns. These might be a competition, an audio message, or live communications. For instance, Mc Donald's arranged an online "BIG Mac Rap" competition as a brand promotional campaign. Likewise, the example of various campaigns run by Burberry, a famous brand of China ran a ramp walk show with audio commentary. The purpose behind these campaigns is to interact and attract more traffic and customers.
Allow Website Making services
Other than running a strategic marketing campaign on a social media platform, building leads is also imperative for exponentially raising product sales. Wechat also supports you here. It provides you with the ability to develop your website for driving traffic and enhancing brand understanding. Driving the traffic directly to the website to provide them with better brand awareness.


Indeed, one can say that WeChat is a social media platform working to provide you with leads and fans that can convert into a customer base easily. Letting you interact with the large China Market, with varied o[pportunities of brand-sponsored ads, content writing, audio messaging, QR code promotions, and live commentaries, etc similar to Facebook, etc.