Written by

NewsServices.com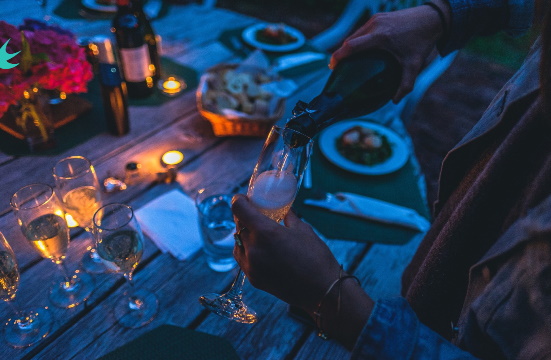 This year is coming to an end, and everyone can agree that the past two years have been quite a challenge. Fortunately, the situation is looking up, and most individuals in the UK are now vaccinated, with many set to have their second dose or booster shots in the coming months. Social restrictions are now a thing of the past. Although it's still best to be safe and reasonable when it comes to going out, we can all agree that relaxing social distancing restrictions (and other restrictions) is a significant relief. If you are thinking of planning a party or event for next summer, you're not alone. Whether you would like to host and plan a wedding, a birthday party, an anniversary, a christening, a corporate seminar or conference, or a community fete or festival, here's your ultimate guide to planning the best summer event for 2022.
Even though summer is still six or seven months away, now is the best time to start, especially when it comes to venues and vendors. There's no doubt that everyone in the event sphere will be busy, so if you are thinking of seeking help from an expert event planner, it's best to consult with them as soon as possible because they may be fully booked come early next year! There are sure to be a lot of summer events and parties as we find more reasons to celebrate, and if you don't want to end up without a venue or vendors for your event, start finalising your prospective date (or dates) now, speak with a few potential vendors and venues, and get quotes.
Party planning Oxfordshire specialists like Oasis Events recommend that whilst you may already have a specific theme or venue in mind, it also pays to be flexible. Be prepared to compromise if need be. Even if you've always wanted to host your event in a social hall or another popular venue, it may be worth looking at alternative locations, such as the great outdoors. Since it's a summer event, you can always set up a tent or marquee and hold your party there, and tents are excellent for giving your event a real casual summer vibe. If you want to have a black-tie event, there's no reason why you can't set it up in a tent or marquee, either – it can easily be glammed up so you can have a stunning formal event underneath the summer sky.
A theme will undoubtedly bring your event to the next level, and since it's summer, you could go with themes like African safaris, Caribbean themes, a pool party or beach party, and so on. You could even go for a film night under the stars and set up a big projector whilst you serve popcorn and hotdogs! The sky's the limit when it comes to your party theme, but make sure it jives with your personality or your corporate culture (if you're hosting a summer event for your company). Having a theme also makes it easier to plan your event as everything can revolve around it – from the décor to the food, entertainment, lighting and colours, and more. Pay particular attention to the entertainment, as it can make or break your event's success as well.