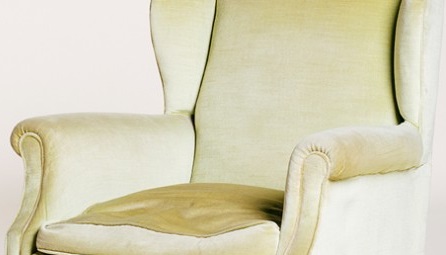 Monday, July 14th, 2014. Sydneysiders have a chance to host public performances in their living rooms as part of an exciting new project for Art & About Sydney 2014.
People with a sense of humour and adventurous spirit who are happy to invite audiences of up to 20 people into their homes can be part of a 40-minute, intimate theatre show. This will combine theatrical antics, music and storytelling in one of the most interesting projects in the festival's 13-year history.
Written and performed by some of Sydney's most exciting young writers, Armchair Apocalypse will be produced by Rock Surfers Theatre Company and is commissioned exclusively by the City of Sydney for Art & About 2014.
Art & About Sydney Creative Director, Gill Minervini said the unique experience of Armchair Apocalypse would delight audiences and those offering up their homes as a unique performance venue.
"This will give people a chance to experience art and performance in a very different, engaging and fun way, where Armchair Apocalypse performers will literally jump off the stage and into your home," she said.
"As with all the elements in the Art & About 2014 program, it's about immersing ourselves in new experiences and using spaces in unusual ways."
To host a performance as part of this unique project, applicants must:
- Reside in the Sydney local government area;
- Have a large room approximately four x four metres, enough for up to 20 people;
- Be prepared to welcome guests into their home for approximately one hour; and
- Have a sense of humour and adventure, with an appreciation for art and a willingness to share this with the public.
To apply to host an Armchair Apocalypse performance or to get more details, go to: rocksurfers.org/artandabout
Art & About Sydney 2014 will run from 19 September to 12 October. For up to date program details see: artandabout.com.
About the Rock Surfers theatre company
Rock Surfers is one of Australia's leading independent theatre companies and the resident company at the much-loved Bondi Pavilion Theatre. The company provides a vital community hub for independent theatre artists, producers and companies to develop, produce and present the best in contemporary theatre and performance practice.
Rock Surfers are committed to the development of new work, Australian writing and emerging artists of Australia's performing arts scene. Armchair Apocalypse is written and performed by Cait Harris, Penelope Greenhalgh and Lydia Nicholson.
For more information, interviews and images, contact City of Sydney Senior Publicist, Elaine Kelly on 02 9265 9201 / ekelly@cityofsydney.nsw.gov.au or Sue Fagan, Communications Officer, 02 9246 7298 / 0420 221130 or sfagan1@cityofsydney.nsw.gov.au
Tags: Art & About, Buildings, CBD, Central Sydney, Clover Moore, Festivals, Public art, Sydney 2030