Written by

News Feature Team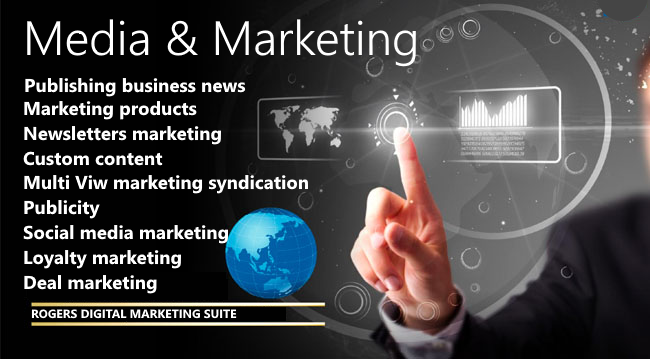 RogersDIGITAL.com works with publicists and public relations professionals by providing editorial space on its range of websites.
With an audience reach that includes North America, Asia, Oceania - Pacific and Europe, the news, magazine and eCommerce websites that are owned by RogersDIGITAL are effective portals on which to place marketing content.
For anyone who needs to use the internet to generate social media buzz, attention from consumers or to build a brand, the range of publication opportunities on quality RogersDigital sites are a great choice.
Publicists are often looking to expand their media distribution list. For those who are, Contact @ RogersDigital.com, is one to add.
PR firms usually spend a lot of time to look for high quality webspace on which to post articles touching on new products, new services, new inventions, key people and new websites. With sites like Businesses.com.au, NewsPronto.com and DailyBulletin.com.au in its inventory, RogersDIGITAL is always on the hunt for quality original news and feature content. News and editorial content is posted at no cost while sponsored content of a commercial brand building nature or for SEO, attracts a small cost to assist with covering time and staff time for publication.
Business operators use RogersDIGITAL.com to create unique relevant copy for Google website pages.
RogersDIGITAL operates five eCommerce websites where it sells products and services as an affiliate or marketing partner for daily deals and group buying promotions to a global audience. The maximum commission on deals and promotions that are arranged and published by RogersDigital.com is just 3%.
That low price makes RogersDigital.com sites ideal for affiliate marking and daily deal marketing with offers that are cheap to operate but highly effective in bringing new customers. There are no set up fees or commission bonds and merchants are paid daily.
For business marketing and eCommerce to a global or local market, it is hard to go past the fast and effective service provided by RogersDIGITAL staff.
www.RogersDIGITAL.com
Tags
Sponsored Content
Content Marketing
SEO Content
Publicity
PR Campaigns
Deal Marketing
Affiliate Marketing
Group Buying
Daily Deals