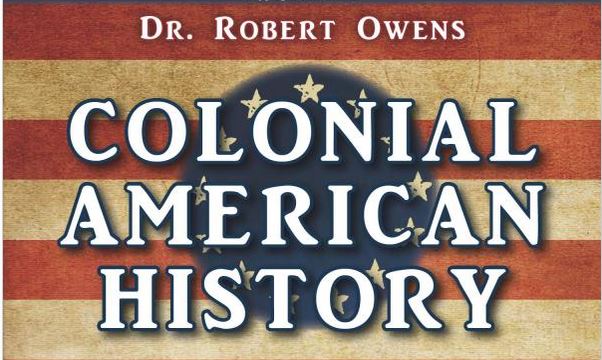 This work is written for non-Historians, and is a handy easy-to-read condensed look at Early American History.

It is composed of short chapters each of which is designed to be a stand-alone treatment of a segment of time. It is my hope that this book will help fill the void that is exposed by the general lack of historical perspective which I believe is a major contributor to America's current lack of self-awareness of and appreciation for the uniqueness which is the United States.




Dr. Robert Owens is a College Professor/Administrator and the author of a widely published weekly opinion column, The History of the Future, which can be viewed at DrRobertOwens.com.

He is also a retired house painter, a retired pastor, a musician and a composer.

He holds an Associate Degree in Biblical Studies, Bachelor Degrees in History and Religious Education, a Master's Degree in Religious Education, a Master's Degree in History, and a Ph.D. in Organizational Leadership. Dr. Owens teaches History, Political Science, Religion and Leadership. His books include: The Constitution Failed, The Azusa Street Revival, America Won the Vietnam War! and NEVER FORGET!
This exciting new book is available through Westphalia Press at https://www.createspace.com/5115518
Amazon.com http://www.amazon.com/Colonial-American-History-Essential-Story/dp/1633911349/ref=sr_1_1?ie=UTF8&qid=1418998571&sr=8-1&keywords=colonial+american+history+owens
And other sites online.
You can also request that your local library obtain a copy.