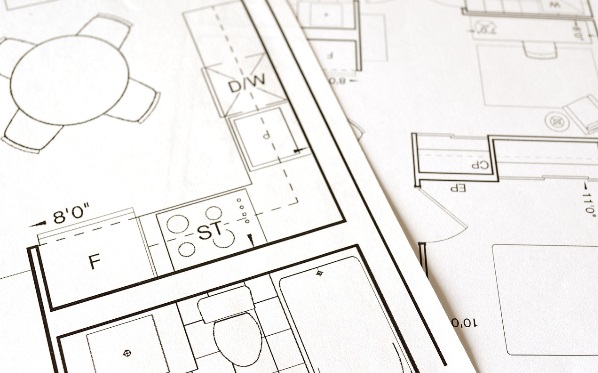 The property industry is booming and there's never been a better time to get in on the action. If you're thinking about investing in the property industry, then it's important to focus your efforts and develop a strategy for success.
When it comes to developing a strategy being prepared is crucial but being prepared is also the result of hard work, dedication, and attention to detail. Sometimes it can be difficult to know where to start when going into the property business so we've put together a few tips to help you get off to a great start.
Streamline your business with powerful software
Having the right software in place can be the difference between success and failure. Taking the time to figure out exactly what works for your business might take time in the short term, but in the long run, it will pay.
If you're running a real estate business, for example, one of the most time-consuming aspects of your daily activities will more than likely be producing detailed reports for both clients and your in-house team. Investing money into an inspection report software will alleviate this giving you more time to focus on the task of running your business.
Is your Email Marketing relevant to your brand?
When it comes to email marketing for your property business you need to stand out from the crowd. In 2020 your customers' email inboxes will be full to bursting, but standing out and being unique requires a strategic plan of action.
Take the time to figure out what works well for your customers and your business and constantly test variations in order to improve. By making use of software such as Litmus or Mailtrap, you can quickly develop and revise your emails so that they prompt the desired action from your customers.
Check out these fantastic email template ideas from Hubspot for some inspiring tips for creating an email that resonates with your customers.
Make a name for your business with social media

Despite the many challenges of running a property business in 2020, there are certainly benefits, and the ability to reach potential customers at the click of a button is by far one of the biggest. Developing your real estate brand and ensuring customers know exactly what you provide is a critical element in getting the word out about your business, and social media is a great place to do just that. To name a few, YouTube, Facebook and Twitter all provide opportunities for new businesses to grow their audience. YouTube is a great place to create inspirational videos for your business and allows you to promote deep and meaningful connections with your customers. Try filming a walkthrough of a home inspection, and share the experience of dealing with your business via your Facebook page.
Hire the best talent in the world of real estate
At the heart of any successful company are its people, and acquiring the best talent for your property business should be a central element to your strategy. It can be difficult to find the right staff, but putting the time and effort into cultivating the right team can make a huge difference to your business. Simply put, without a team of knowledgeable driven employees your business is poised to struggle.
Think about the key areas of your business that you can't afford to ignore and research the market for available talent. A great tip here is to have a browse through property career listings and research the requirements of the competition. That way, you'll know exactly what is expected from others in your industry and you'll have a heads up on the competition. Place an advert and try to get in touch with recruitment experts to see if they might know of anyone in your area with the skills and experience you require. Remember though, finding the right staff is just half the battle, retaining them for the long-term is just as important.
Investing the time and energy into developing an overall strategy or roadmap for your business will define and direct all the small decisions you make when growing your property empire. Making goals and targets is necessary for any business, but without the right strategy to guide you into the future, the goals and targets you set are more often than not going to be missed or forgotten about. Taking the time to research the real estate market and gain an insight into the competition will allow your property business the best chance of success in 2020.