Written by

News Feature Team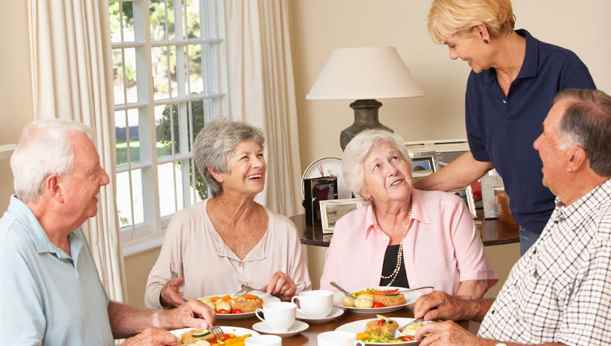 Ageing is a part of life. This is one stage of life which many of us wish that we could have escaped. As we proceed to climb this stage, there are some good numbers of living options that we start to looking through.
Standard of your retirement life, independence and the kind of home or residence you pick again depend a lot on your financial position, your health and lifestyle preferences. However, we have listed below a few lifestyle options for seniors who are preparing for transition and want to make changes in their living lifestyle.


Independent Living


For anyone, putting up in their very own apartment for as long as possible is the very first option for everyone. The same is the case for senior citizens too. Retirees do not have to alter their routine. Moreover, they have to stay in the very same setting, which is any day easy. This way you do not have to go about with adjustments and changes. Plus your safety and comfort level is the same. Make sure however, that you do install non-slip surfaces, some secure intercom connection, railings in the bathtub along with other assistance, like electric chair or wheelchair ramp. Old people usually have a tendency to reach out to these systems. This way even when you do not have anyone at home, you still feel secure and safe with the surrounding.


Community Living


Thinking of relocating in a unit, apartment or any other residential complex, keeping in mind the focus towards senior residency, turns out being the next best option to rely on. There are affordable retirement homes for sale that will provide you with a luxury lifestyle. With the support of community living, you can lead an active life. You also feel boosted and get to spend time with people who are of almost the same age. People living in these residencies can gain access to prime services. They also get assistance to proper and safe transportation. Inmates of these residencies get to visit community events and go for outing practically every week.


Assisted Living


This kind of living facilities tends to be perfect for those elders who just need little or mild amount of assistance. The tasks might include some basic needs, such as taking care of basic work, safety, medication and some medical assistance. The overall expense of this kind of living again will depend on the kind of community you choose. The cost will also depend on the amount of assistance you will require.


Proficient nursing support


In this kind of option, one would need to overlap their needs along with the option of assisted living. In most of the cases, it is usually best for senior citizens who are in regular need of medical support or those who need medical assistance 24x7. It is best for senior citizens who have a medical or emergency physical condition. When you have access to nursing facilities immediately, it ensures you have a good standard of living. It also makes one feel safe.


In-Home Care


Those senior citizens who wish to stay in their present home, but at the same time are willing to pay a bit more to medical professionals come over to their location, as and when the need arises. They can also opt for nurse visiting their residence every day or even round the clock. The overall expenses again will vary accordingly.
Community living, nursing option, independent living, etc., come with their set of benefits. You need to gauge it carefully and then decide which one to choose.