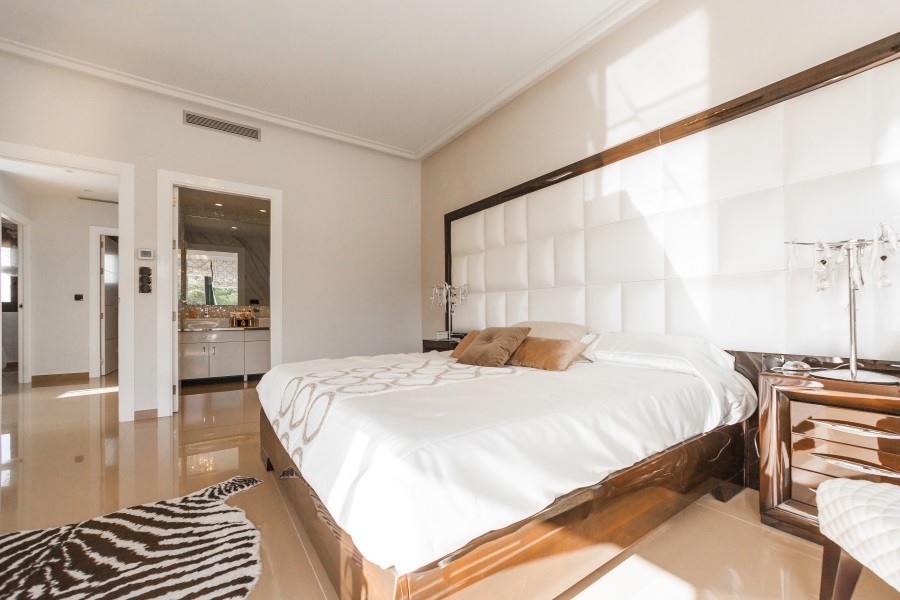 Coils, foam, ticking, foundation, case - it can be hard to decide on the kind of mattress to buy if you're faced with a lot of options when it comes to buying a new mattress. Mattresses are made up of several components, each of which can contribute to the comfort and support you get, which in turn affect the quality of your sleep.
We've surely come a long way from the mattresses of old, which made use of a variety of materials from nature such as feathers, straw and even horsehair. Now mattresses have different kinds of foam layers, comfort and firmness levels, padding and springs.

You may already be aware of these mattress components but there are certain specifications that buyers may overlook when shopping for a new mattress. Here are the other parts you need to consider.
Ticking and Quilting


The fabric cover encasing the mattress - the part that you put a bed sheet over - is called the ticking. It comes in a variety of styles, fabric types and colors. Polyester, cotton, wool, silk, bamboo, rayon and other yarns may be used for ticking. Up to six types of fabric may be used on a mattress. The fabric on the sleeping surface, for example, would be different from the fabric used on the border or the side panels.
The quilting is part of the mattress ticking or cover and is considered the top cushioning layer. If there is foam in the quilting, then it would serve to add softness and thickness to the top of the mattress. It also helps keep the comfort layers underneath it from shifting. Traditionally, quilting was done by sewing buttons into the mattress, anchoring the materials in place. Advanced quilting methods now tew the top layer to the layers beneath.
Why should you take a look at the ticking and quilting if you are going to put a sheet over the top of your mattress anyway? Well, a mattress that has quality ticking and quilting has a longer life expectancy. Aside from durability, ticking also plays a role in temperature regulation, moisture wicking and sleeping comfort. There are mattress manufacturers that tout features in their ticking such as breathable fabric, antibacterial and antimicrobial fabric, odor control technology and even cooling technology.
Coil Configuration


If you are looking for an innerspring or a hybrid mattress, you need to consider the coil configuration. How the coils are arranged in a pattern has an impact on how a mattress provides support. The configuration of the coils in a mattress also affects how a mattress transfers motion, how long it lasts and its overall feel.
There are different coil styles from the traditional Bonnell and offset coils to newer encased coils, which reduce motion transfer. New configurations have been developed to improve mattress support, comfort and durability, with microcoils or pocketed coils now part of new mattress models.
Pocket coil mattresses have become the new favorite among spring mattress enthusiasts as these last longer, are lighter than other spring beds, let you sleep cool and isolates motion effectively, which means you won't disturb your partner when you move on the bed.
Coil configuration is important to consider as it have an effect on your overall sleep experience. Make sure to test out different coil styles and arrangements before purchasing a new mattress.