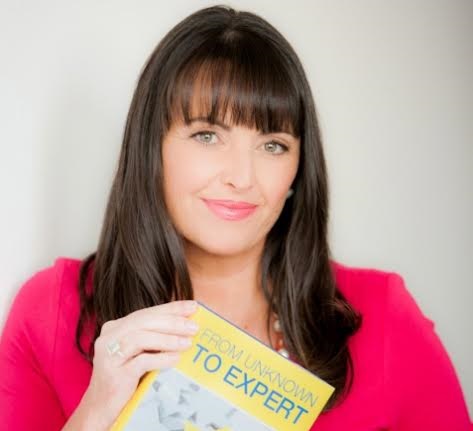 7 August 2014. Have you ever wondered how people like Matt Barrie, Janine Allis or Carolyn Cresswell became well known? They all used public relations tactics to raise their profile from unknown to renowned. A new book reveals the secrets to how everyday people can transform into well recognised experts and thought leaders.
From Unknown To Expert delivers a comprehensive, step-by-step framework designed to skyrocket almost anybody into the spotlight using the 'Unknown to Expert 5 Star System'.
Author of From Unknown To Expert, Catriona Pollard, is an expert, international speaker and media commentator in PR and social media. As the CEO of leading PR and social media agency, CP Communications, she has helped thousands of people become recognised leaders.
In her book, Ms Pollard shares her story about how she moved from being relatively unknown to a recognised expert. She also shares trade secrets and techniques that can help to build reputation, increase sales and enable new career opportunities.
"When you have to turn the spotlight on yourself, you actually have to go through a whole lot of self-development and questioning around why you want to do it and how to do it. The collection of all of that is in my book."
"In the competitive business environment every day we have to deal with the fact that it's no longer enough to simply be great at what you do. You now need to be great at telling people what you do!"
Ms Pollard believes that when people start telling their stories and sharing their expertise it is helping the people who are listening or reading it.
"The world will be a better place with more people sharing their ideas, opinions and expertise. You will be amazed with the emotional connection that you start building with people and the relationships you start developing – because you're positively impacting their lives."
"Through my book, I want to encourage people to take action and have the confidence and skills to step forward into the spotlight. I truly wish for the reader to achieve that moment where they realise they are recognised expert."
From Unknown To Expert is perfect for anyone wanting to move from unknown to expert including: entrepreneurs, business owners, managers, CEOs, topic experts, coaches, consultants and anyone wanting to achieve the role of a recognised expert and thought leader in their field.
From Unknown to Expert is available as a paperback and kindle from www.unknowntoexpert.com
About the author, Catriona Pollard
Catriona Pollard, author of From Unknown to Expert, has first-hand experience in moving from unknown to expert. Having started her business with nothing (not even a computer) in her sunroom, she had to figure out how she could become a well recognised expert in PR to drive sales for her fledgling business.
Catriona is now a highly regarded expert, international speaker and media commentator in PR and social media. She is passionate about social media, public relations, business and bringing them all together to create real, financial success for entrepreneurs and organisations. Her Unknown to Expert 5 Star System has been used by thousands of people to become highly paid and sought after experts and thought leaders.
Catriona is the founder and director of CP Communications—one of Australia's most respected and innovative PR and social media agencies.
For information on From Unknown to Expert: www.unknowntoexpert.com

For information on CP Communications: www.cpcommunications.com.au
Catriona Pollard's 6 tips to move from unknown to an expert
Develop your personal brand: Personal branding is central to how people perceive you, so it's important to pick your niche and stick to it to avoid confusing your audience.
Describe yourself:  Developing an elevator statement or pitch is an effective way of making great first impressions, but they can also lead to new business and customers.
Write your bio: It's important to craft yourself a winning biography that sells yourself to your target audience, the media and conference organisers.
Start blogging: Blogging is a great tool to increase your profile and it allows you to connect with your audience in an engaging way.
Network: Take networking seriously. Attend functions and connect with local businesses and make yourself known to anyone who's interested.
Pitch stories:
Use the media to share your expertise and reach the people that will influence your success.
CP Communications
Phone: 02 9460 9200
Email: georgina@cpcommunications.com.au