As
automation
becomes more common, metalwork is becoming a more specialist industry and hobby. If you are going to take on metalwork as an activity, you need the right tools to do it safely and successfully. Here are some of the top metalworking tools you need to have.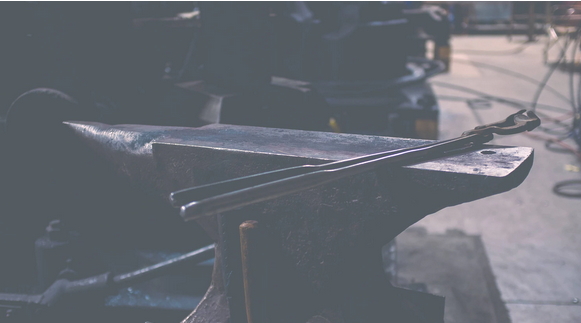 Whatever tools you buy, whether it's a bandsaw or carbide end mills, it's worth buying the best tools that you can afford to ensure a high-quality finish on the work that you do.
Bandsaw
One of the first things you will need for successful metalwork is a proper bandsaw for cutting metal. A bandsaw is a much safer and more effective way to cut metal than a cut off wheel or a handheld saw. Your bandsaw can be new, used, cheap, or expensive. Whichever you buy, use oil. To use your bandsaw correctly, make sure you learn how to adjust and change the blade, and how to use it properly. Having some proper knowledge will allow you to use the saw properly and get the best results. 
Die Grinder
For grinding, a good place to start is with a ¼ inch die grinder and a selection of different burrs. Solid carbide is a good choice, as it leaves a great finish if grounded properly. Both electric and air die grinders are great to use, and both work well for a range of projects. 
Metal Nibbler
A nibbler is important to have in the metalworking trade. They are effective at cutting shapes in steel. They can be used as a standalone tool, or as a drill attachment or an air nibbler. Despite the silly name, you need one of these. 
Flux Core Welder
Welding is a key part of metalworking. If you're going to be doing welding, you will need a flux core welder to get you started. This is a good starting point, as it is a tool that is relatively simple and easy to understand. No gas is required to run it, and the flux core in the middle of the wire acts as the shielding for it. 
Press Brake
A press brake is a very effective tool for bending sheet metal. If you want one of these, you will need some room in your workshop to keep it in, as these are not small items! They're also heavy, so you will need help if you want to move it around, or to get it into the workshop in the first place. Despite the bulky size and weight, there is no better way to shape metal, so a press brake is well worth the investment. 
Over time, you can add more tools and more specialist pieces. You can also upgrade your tools as you go and find new areas of interest. Quality tools will produce quality work, so it is well worth spending a little time reading different reviews of tools, looking at tools in the store and asking metalworking friends for their recommendations for good quality pieces.