Written by

Feature Writer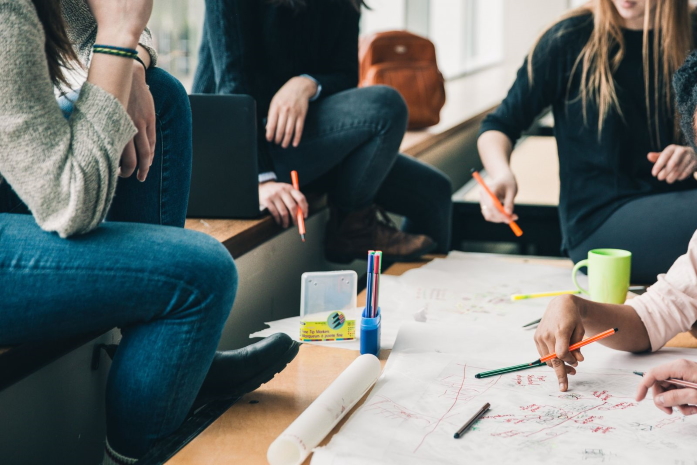 How does their arts funding and ROI compare in the last decade?
The Global Creativity Index (GCI) shows that countries where the level of support for arts and culture is high have increased economic development and higher levels of equality.
Graphic design tool Canva has gathered data on the government funding of arts from 2009-2019 to look at the economic and social impacts of arts and culture funding in some of the most creative countries in the world, according to the GCI.
The United Kingdom
The 11% increase from 2009-2019 in arts funding from the UK has not only generated $130.6 billion of revenue – a return on investment of 161% –but this funding has led to initiatives like the Creative Careers programme, which provides students with opportunities to go into creative industries like TV, film, and music.
Australia
The near 20% increase for Australia between 2009-2019 resulted in a host of funding for infrastructure and education, among other things. A recent survey by Connective Australians for the Australia Council revealed that 98% of Australians engage with the arts. Of these, 79% read for pleasure and 81% engaged with culture online, a number that rose to 97% for those aged between 15 and 24.
New Zealand
New Zealand boosted its creative funding by a huge 33% in the decade.
In September 2019, the country celebrated Arts month – an initiative set up by the Arts Foundation, which is also responsible for Boosted. This crowd-funding platform that has seen an 85% success rate for its artists' campaigns and raised over $5 million for creative projects since its launch.
The US
Despite no change to its governmental arts funding in a decade, state funding and other independent organizations ensured America has seen a healthy 5,187% profit. Americans for the Arts is just one of these organizations and works to cultivate, promote, sustain and support the arts across the country.
The importance of investing in creative education
The GCI shows countries that support creative education and develop a talented workforce are noticing the positive effects the most.
The increased numbers of people graduating demonstrates a healthy demand for creative education in these regions, as well as an increase in the types of workers who are open to innovation, new ideas and change.
Despite this, there are threats to creative industries and creativity across the world. Terry Flew, Professor of Creative Industry Studies, says, "if there is a global economic downturn, this will disproportionately affect the creative industries. The challenge of digitalization is strong, too, but I also think that imagination exists to make this work, if digital platforms can be convinced (or compelled if required) to be supportive."
Creativity in other parts of the world
More and more, countries are realizing that investment into arts and culture is an important ingredient to the success of a nation's economy and society.
According to the British Council's recent report on the Brazilian Creative Economy, there are one million creative jobs in Brazil and 200,000 creative businesses that account for 2.64% of its GDP—an almost 70% increase in the last decade.
This is growing at an annual rate of 4.6% per year – more than double the growth of Brazilian economy overall. Fashion is the leading creative industry, followed by music, film and online media, which are all growing in Brazil.
Across its 54 different countries Africa has one of the youngest populations in the world, and the growth of digital and mobile technology and systems means there's many opportunities for progress powered by creative minds.
Afripedia is a website where African creatives worldwide can collaborate, create opportunities and inspire the next generation.
"While producing the Afripedia series, it became evident that there was a significant group of talents across the continent who had remained underrepresented in the global creative industry," explains Teddy Goitom, who co-founded the project alongside Senay Berha.
"Our aim is for Afripedia to serve as the premier search engine to find the best creative talents of African descent, a platform for creative collaborations across Africa and her diaspora, and a global employment pool for future top talents," says Goitom.
Creativity drives success in every country that supports it. Whether it comes from government sources or independent organisations, investing in arts and culture has a hugely beneficial impact on countries as a whole. And with this comes the growth, innovation and fresh ideas that will shape the global society of the future.