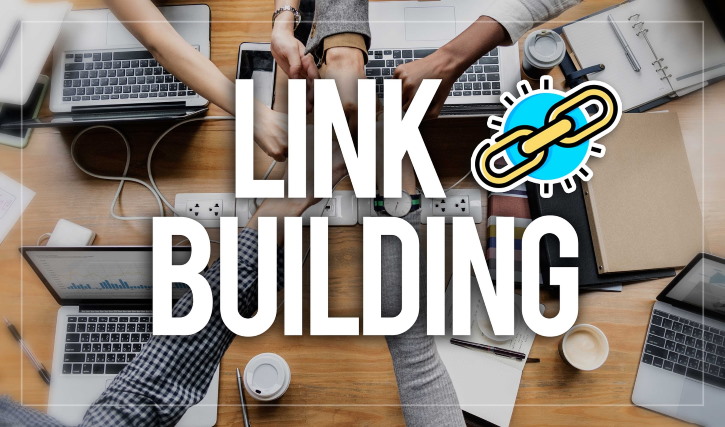 It does not matter whether you just started link building, or you have been doing it for years, it is important to understand through the 
ever-changing landscape of SEO
how it should be done correctly. It is important to understand and implement high-quality campaigns if you want to be competitive and to thrive in the online world.
What is the Definition of Link Building?
Link building is a process where you acquire hyperlinks from other websites that point to your site. This provides a handy way for users to navigate between pages and search engines use them to crawl a website. Link building is one of the most important and most difficult jobs that a SEO professional will undertake.
There are two main ways that search engines utilize links and that is (1) to discover a new web page; and (2) to determine how well that page should rank in their search engine results.  Once a search engine has crawled a web page, it will extract content from the page, adding it to their index. This helps to determine if a web page is of good enough quality to be ranked for certain keywords. In coming to a decision, search engines not only examine page content, they also consider the amount of links which point to a page from external sources and the quality of those websites. The better the quality of external websites pointing at your site, the more likely you will rank higher in the SERPs.
A founder of Google, Larry Page, created a website called PageRank which is used by Google to measure page quality including the number of links which point to it. This metric is used for the overall ranking algorithm because it is an accurate way to determine a page's quality. SEO experts had discovered how they could manipulate PageRank by using certain keywords and this caused Google to try to find a variety of ways to find those websites that were trying to manipulate search results and they did this by regularly updating their algorithm to filter out  websites that do not deserve a higher rank.
Google also began to discount several link building techniques including submitting a website to a web directory to gain a link in return. Google recommended this technique at one point but since it was overused, and abused Google started to discount the value of those links. No one really knows the complete algorithm that is utilized by Google because those are the company's trade secrets.

No Follow Links
No follow links do not appear different from regular links at first glance, but the code of the link is a little bit different in that it contains the words "nofollow" which lets Google know that it should not trust the link and does not assist the target URL with rank. One of the main reasons that a site would use "nofollow" relates to situations where a site does not have any control over links being added to its' pages. A "nofollow" tag means that the site does not want to provide a vote of confidence to a web page and some examples of this are:

Forum posts
Yahoo! Answers
Blog comments
Guest post signatures
Users are able to add links to those places but most sites that are that large cannot moderate all of the posts. What they do to deter link spammers is to apply a "nofollow" attribute to every link that is posted by other users. Although links that have a nofollow attribute applied to them do not work to help with organic search rankings, they are not useless. If a person is interested in your content and wants to see your site, they will definitely click on the link and visit your site.
Is Link Building Beneficial to my Business?
Links are an important signal that search engines utilize in the determination of rankings. Increasing the number of top-quality links that point at your site can increase your chances of ranking well but there are other benefits to building links.
Referral Traffic
A good link from a website that receives a lot of traffic can increase your website's traffic too. If the site that links to you is relevant, then the traffic it sends should also be targeted and may lead to more sales. Links are not just about SEO; they are also about customers.
Relationship Building
Link building means reaching out to other websites and blogs that are in your niche. It could be due to a promotion of some product you created or a piece of content. Although outreach is often about link building it can also help you to build a long-term relationship with influencers in your niche which can help people to put trust into your business.
Building a Brand
When link building is done correctly, it helps to build your brand and establishes you as an authority within your niche. Content creation can showcase your company's expertise which helps to build your brand. Every time you create content, particularly based upon data in your industry, and then publish it, it can help to increase awareness about you and your brand. By showing your expertise you can reach out to others in your industry and they can help you to spread the word about your brand.
When you build links, you want to make certain that your web pages are worth linking to. The links that you build will likely point to your homepage, but they can also point to specialized resources including tools, graphics, blog posts or a research study. Some webmasters create these pages long before they build links while others create resources that are designed just for link building.
Whenever a link campaign is undertaken, it should be done with content that is worth linking to. Content that is "low-value" does not earn much credit, but content that is useful and shareworthy is worth creating.  Link building is one important aspect of SEO, but it is often overlooked.