Written by

NewsServices.com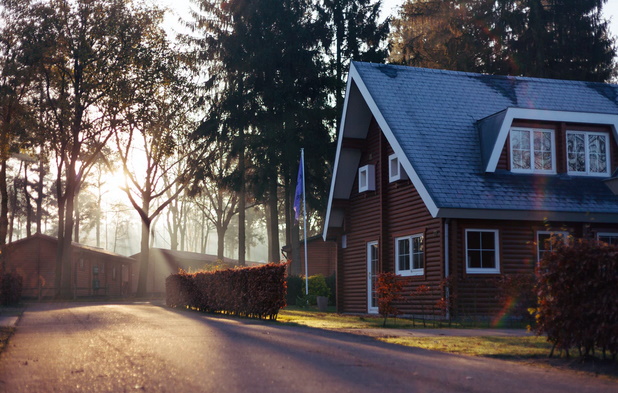 Investing in real estate is one of the most exciting ways to earn a passive income, as it gives the freedom and flexibility required to live your dream lifestyle.
But first-timers are sure to be nervous, as property is a high-risk investment. That's why we've created a handy guide to making your foray into the world of real estate.
Below, find out everything you need to know, from determining a budget to finding a mentor.
Finetune what you are looking for
Once you have determined your budget, it's time to consider exactly what you're looking for. Perhaps you would prefer the low upkeep of an apartment? Or would you instead invest in a family townhouse that you can boost the value of? It's essential to stay up to date with the changing market to understand the trends.
Look through the eyes of your future tenant instead of focusing on your likes and dislikes. This is a long-term investment decision that needs to appeal to the market, not your desires. It's a good idea to book a couple of inspections at different times of day to thoroughly understand the property and its location before making any decisions.
Don't be afraid to ask for help.
It's highly recommended that first-timers look for a mentor and a real estate investment course is a great way to receive expert advice and support. Not only will a course enable you to learn all about the process, but it will provide the opportunity to participate in live Q&As, join a community of fellow investors and ask property investment consultants questions.
It is also a good idea to speak to friends or colleagues who have experience in real estate investing. 
Set a realistic budget
Undoubtedly, one of the most important aspects to consider when purchasing a property is figuring out your budget before even beginning to look at real estate. Not only will your budget determine what type of property you can afford, but it will influence the location and size of your investment. Seeking advice from your accountant is highly advisable.
Real estate is a substantial financial commitment, and building an investment portfolio can take several years. Therefore, it's essential to ensure that you have a stable income to fall back on in case of emergencies. Ask yourself: Can I cover both my personal and investment expenses for the next 12 months? It would be best to prepare for the unexpected, from rental vacancies and economic downturns to repairs and rising mortgage rates.
Find the right mortgage for you. 
Next up: you may need to apply for an investment loan. If so, work out how much you can afford to borrow before looking into potential lenders. You can quickly determine approximately how much you will be allowed to borrow based on your current income and commitments through a borrowing calculator.
By getting a home loan pre-approval, you can figure out how much money you have to work with before beginning the search for your first investment property.
Understand the additional costs
An investment property isn't a one-stop purchase, as you will need to consider any hidden costs that may arise.
Below, find some examples of property investment expenses:


* The general upkeep of the property, such as cleaning, maintenance, landscaping, and cost of repairs

* Property management expenses

*
Taxes

*
Home insurance
Location, location, location
Determining a budget from the get-go will also enable you to put money aside for other costs such as renovating or furnishing the property to be rented or sold. 
This leads nicely on to the next significant factor to consider: location. Your budget determines where you can afford to purchase a property, but it's also essential to invest in an area with high demand for rental housing. For instance, access to public transport, schools, and local shopping amenities will all add value. 
Consider hiring a property manager.
Investing in property is a huge undertaking when you have a full-time job. That's why it's essential to consider hiring a property manager if you have the resources. A property manager will offer advice on everything from getting the best possible value for your property to helping you determine a fair rent.
What's more, they will be your tenants' first point of call, whether that means taking care of maintenance issues, holding inspections, or collecting rent. A property manager is especially recommended for first-time investors who are not familiar with property law or the responsibilities of a landlord.     
Adopting these seven handy tips will enable first-time investors to make their foray into the world of real estate. By getting a good foot in the door, you'll be well on your way to building a property portfolio that will give you the financial freedom to live your dream lifestyle.