Written by

NewsServices.com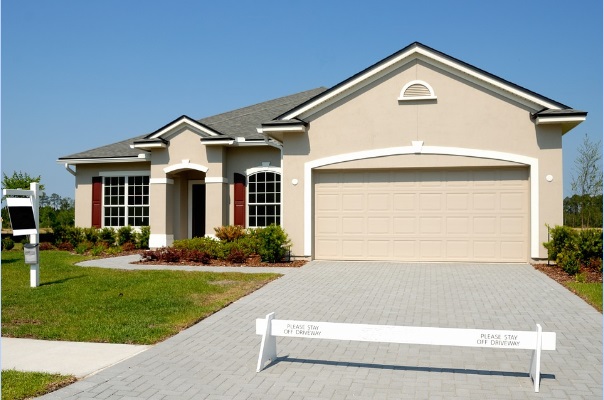 Have you considered entering the real estate business, particularly stepping up to property development? Although many investors take on this challenge, it's not as simple as it sounds. Even the seasoned ones thread carefully and play smart to get everything right.
Investing in a property is a sure way to build wealth, but understanding the essentials of
real estate development
is clearly crucial. There are intricacies in the development process that require attention, a clear mind and a creative approach. When you know what's involved, it's easier for you to keep the project going and avoid risks and losses. 
To help you prepare yourself mentally for the work ahead, here are steps to follow to build a successful real estate and development project.
Pre-Purchase Phase
This stage initially involves securing the right amount of money for funding, and this might include engaging with the right lenders. Also, more than finding a site to construct your project, you have to assemble your team. Your team, including architects and real estate agents, should assess the risks and make a feasibility study. Doing so will provide you with a bigger picture of what potential deals are better and more feasible. It is also in this stage that you come to understand the risks that are involved.
This phase is also the best time to modify your plans if you want to change something. You could change your development site, the type of people you want to employ or even what you want to develop.

Contract Negotiation and Purchase Stage
Once you have worked out the essential details and finally decided on your piece of land, it's time to network with other professionals who can help you. Real estate agents and lawyers will negotiate property prices, draw up contracts and finally purchase the property. You would want to maximise your value when taking on a new project, so getting a fair deal ensures your investment is protected.
Having reputable professionals to work with you gives you a better competitive edge. For instance, having access to a construction lawyer to negotiate and draw your contracts will keep your documentation clear and prevent any potential disputes.

Planning and Development Approval
Getting real estate dealings can be complicated, which is why enlisting a town planner is necessary. Town planners are a significant part of the team because they can help you understand the development process. With their extensive experience, they can give the right advice when the project swerves into an obstacle. Moreover, town planners have worked with council members, meaning they can collaborate with the council to achieve approval for the development proposal.
Likewise, working with a town planner and a construction lawyer will make it easy for your project to obtain planning permits. They can get a fast approval chance because they are familiar with the council's guidelines. They also have the knowledge and skills to generate solutions in cases of issues.
Design Finalisation and Other Documentation
An architect designs the specs of your building project. Your architect will also work with your engineer to come up with a visual design ready for approval. This does not mean that you will not have modifications, but this step is essential to ensure that your building is safe, functional and profitable.
What's important in hiring architects and engineers is their ability to translate your designs that explore your lifestyle but also ensure that you comply with building codes.

Pre-Construction Phase
The pre-construction phase allows you to enlist a project manager who can help you find the builders to deliver the timeline requirement. At this stage, it does help to take some time to know and compare builders. Choosing your builder is a critical step because your project requires substantial expertise to complete it with minimal risks.
You also need to draw up a contract between you and your contractors, subcontractors, plumbers and the rest of the involved parties.
Construction
When the pre-construction phase is completed, you have to prepare the site and manage the construction. Even if you have prepared so much for the construction stage, unwanted delays will occur. With this, you need to strategise so you can soon move towards completing the project. The construction phase also compels you to obtain the necessary certification for each key stage of the build.
Completion of the Project
At the completion stage, you decide if you want to sell or rent your property. If you decide to sell, once again, you need the expertise of real estate agents to navigate the market.
As a property developer, you also need to ask an important question: can I make a worthwhile profit while undertaking this property development? If so, you need to educate yourself on the dealings of the market, finance, town planning and the construction processes. Furthermore, consult with top law firms specialising in the real estate business like Marcus Madison to navigate the challenging world of real estate.