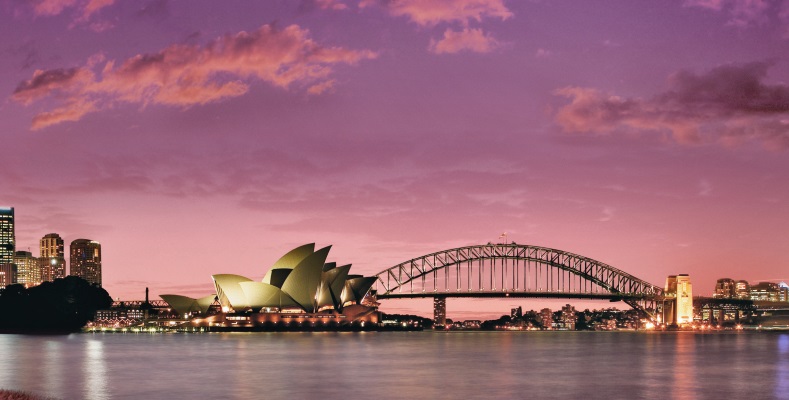 Australia is a great tourist destination both for seasoned travellers and first-timers. In fact, the country is so big that you won't see everything within a short period. However, there are plenty of sights to see for first-time visitors to the country.


What first-time visitors need to see
If this is your first time in Australia, then you're in for a treat. Aside from the natural wonders you've read about, there are plenty of other things that first-time visitors won't expect in Australia. To help you get a heads up before your big Australian trip, here are a few things to wait when you arrive in Australia.


Sydney Harbour
In photos, the Sydney Harbour Bridge doesn't look as remarkable. That's because it's more impressive in real life. Additionally, the Sydney Opera House appears white in colour in photographs.
Once you see it in person, it looks a lot smaller and has a tinge of beige to its exterior. All in all, the view from Sydney Harbour is spectacular, just a little different from what you expect.


Travel time
The distance between the cities are vast. Australia only seems small, but it's actually a big country. That means you could be spending an enormous amount of time on the road if you try to go see everything. With that said, it's important to know where you want to go and ensure you don't spend too much time on the road.


The size of kangaroos
Kangaroos are massive creatures. Most visitors underestimate their size and the dangers they pose. What's more, kangaroos differ in size depending on where they're found. For example, the eastern grey kangaroos are larger, leaner, and look tougher. While red kangaroos are even bigger. All types of kangaroos are cute from a distance. Just be careful you don't get kicked.


Learn something on your walks
There is always room to learn something new. When you go on bushwalks or short hikes in national parks, you can often find signposts in the area. A good example is the Manly to Wynnum walk in Brisbane. It offers a myriad of signposts even by trees. It gives you an explanation of what type of trees reside in the area and a quick explanation of the ecosystem. Signposts like that make the walk a little more interesting every time.


Getting called 'mate.'
Just because an Aussie called you 'mate' doesn't mean he's your friend. Aussies typically call everyone their mate, whether they're buddies or not. So, take that into consideration when an Aussie inevitably calls you 'mate' for the first time.
A good tip for first-time visitors is that you shouldn't try to cram all the attractions during a one or two-week stay. You should also brush up on what you shouldn't do during your stay. Focus on the areas that you want to visit. You can always come back to check out the other attractions and activities at a later time.

What's more, you can get to each of your destinations faster with a car hire service in Australia. That way, your time is in your hands, and you can come and go as you please.