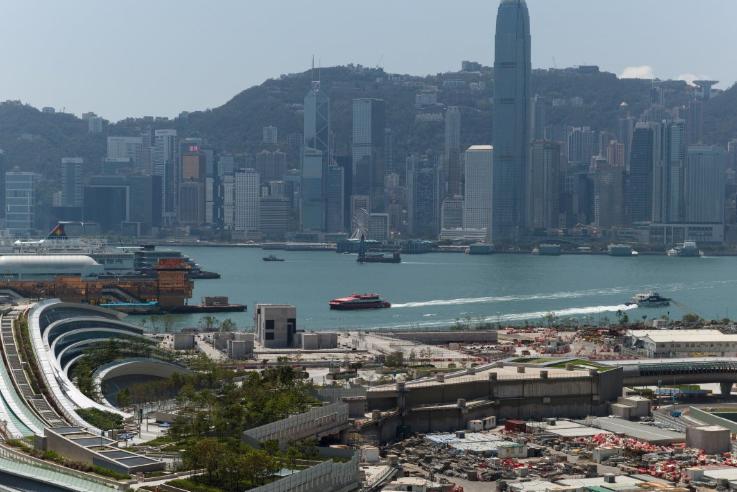 Hong Kong is big and vibrant city, home to more than 7 million people. It is often described as a unique place where East meets West, so there are many things to see. Hong Kong is famous for its mixture of cultural and architectural styles and it is different than every other city. Here is a list of things not to miss out in Hong Kong:
Tian Tian Buddha
Everyone has seen a photo of this giant Buddha statue. It is even more impressive when you see it in nature, because it is 112 feet (34 meters) tall. It is located on Lanau Island in Hong Kong, and it stands above the Po Lin monastery, famous Buddhist temple. This place is a major center of Buddhism as it symbolises harmony between people and nature. The statue is surrounded by beautiful park, which is a really pleasant way to get there.
Visit Temple Street Night Market
In the evening, go to Temple Street Night Market. Everyone gathers there, both locals and tourists. It is the best place to experience authentic city atmosphere. You can try traditional Chinese street food (Hong Kong is famous for its delicious street food!) or you can buy some hand-made souvenirs. Here you can also find electronic devices at very convenient prices. Good thing is that many people speak English, so you shouldn't have problems in communication about products.
Victoria Peak
Victoria Peak is the hill and the highest point in Hong Kong. We suggest you take the historic Peak Tram to take you there, and enjoy the ride in this unique old vehicle. From Victoria Peak you will get to see whole Hong Kong and have a great view of its beautiful skyline. This is a perfect place for photos that will be your favorite souvenir from this trip. There is also a big park, observation deck as well as many places for shopping and dining.
Symphony of Lights
If you want to see a spectacle that you haven't seen ever before, you should go to Victoria Harbour at 8 pm. Amazing light show illuminates more than 40 Hong Kong buildings every evening. This spectacular show entered the Guinness World Record Book because it is the biggest permanent light show in the world. It guarantees fun for the whole family.
Tai O Fishing Village
Tai O Fishing Village is a place where people still lead quiet, peaceful life, respecting traditional values. Their houses are above water and they are still dedicated to traditional fishing methods. Trip to Tai O Fishing Village can be a nice break from busy Hong Kong city life, and here you have a chance to see other, more traditional way of living.


As you can see, Hong Kong has many things to offer: from modern skyscrapers to traditional fishing village. There are many more sites worth visiting in Hong Kong, and that's why we encourage you to take your time and stay in Hong Kong for at least a couple of days. Due to the ongoing protests in Hong Kong, flights & accommodation are very cheap. You can fly from Singapore to Hong Kong for less than $200 return!