Camping is such a great way to travel because you can get up close and personal with nature and really experience some of the most beautiful natural landscapes in the world. But for some people, camping is their idea of hell and they picture being stuck in a cramped tent as the rain pours down. They think that it's too much work, which they don't want when they are supposed to be taking a break. But if you do it right, camping can be a very rewarding and relaxing experience. Before you write it off completely, try some of these simple tips to take the stress out of camping.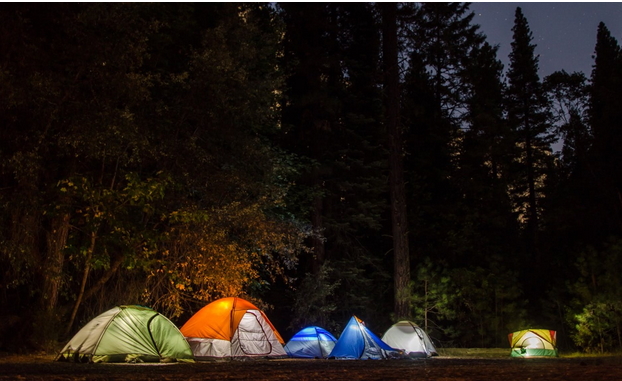 Pick A Simple Tent 
Putting up a tent can be a real struggle if you don't know what you are doing, and it's not a fun way to start your trip. But tents have come a long way in the last few decades and there are some great pop-up tents available these days. You don't need to worry about messing around with poles and trying to peg everything in. You simply take it out of the bag and it pops up, ready to go. Just make sure that you invest in a good quality one because the cheaper ones will be very likely to leak if it rains a little. 


Consider A Camper 
If the idea of a tent is completely out of the question, why not consider a camper instead? You can get some great campers from companies like Austrack Campers, so you still have your basic comforts. You'll have plenty of space and a comfortable bed to sleep on, and you won't have to worry about the weather. If you like the idea of getting into the great outdoors but you hate the idea of staying in a tent, a camper is a great compromise. 


Pack In The Right Order 
When you first arrive at your chosen camping spot, you need quick access to your tent and a bit of furniture so you can get comfortable. If you are on a long road trip, you will need snacks and entertainment along the way. It's important that you pack everything in a logical order so you can get it out as you need it. Things will be a lot more stressful if all of the essential items are packed in the car where you can't reach them. 


Get Some Good Cooking Equipment 
The food is another thing that people don't like about camping, but there's no reason why you can't eat delicious food while you are in the great outdoors. If you invest in a good quality camping stove and a few basic pots and pans, you can cook properly. Take a cool box with you and bring lots of fresh ingredients and you can prepare delicious food instead of living on tins for the entire trip. 
Camping doesn't have to be the stressful nightmare that you think it does. Follow these simple tips and you can take the stress out of camping.