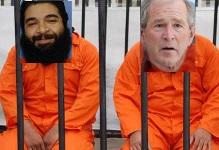 The detention facility at Guantanamo Bay has afflicted severe damage to U. S. democracy. The incarceration of "terror" suspects for the last 13 years without trail will be a Cain's mark for years to come. Not to speak of the "black sites" and dungeons in Afghanistan, Iraq and elsewhere. Out of 799 detainees who have been held at Guantanamo Bay since September 11, 2001 attacks, so far, two alleged terrorists have been convicted by a Kangaroo court. One judgment had to be rescinded. A great success for the American legal system!


Should there not be a prisoner swap?
Shaker Aamer, a Saudi-born British citizen, has been incarcerated in Guantanamo Bay with no trial or charge for the last 13 years. He has never been accused of any wrongdoing. He has been tortured and mistreated like all of the detainees. Anyone who believes in the rule of law should be appalled by the fact how the U. S. trample on human rights and Habeas Corpus. Concerning the prison camp, there exists a state of total secrecy. On Sky news, Roger Waters called this case a national disgrace.1 It appears that Aamer's only "crime" is his wrong sounding name, being at the wrong time in the wrong place. Aamer has always been committed to the fate of other prisoners. According to Joseph Hackman, a former Guard in Guantanamo, the conditions of the detainees are beyond the pale. For example, Guantanamo is swamped with rats, which run in and out of the cages in which the prisoners are held like animals.
In 2007, the Bush administration cleared Aamer for release to Saudi Arabia, so did the Obama administration in 2009. Although the British government has been demanding his immediate release for years, Aamer remains in custody and that, though Britain was the first country to has participated in the attack on Iraq. The so-called special relationship between the imperial power and its client state does not seem to be so special.
Shortly after his inauguration, President Obama promised to close Guantanamo within a year. Until today, the prison camp is still open and functioning well. There are strong forces in the U. S. Congress who want to keep the camp open. Senator Kelly Ayotte from New Hampshire and others, amongst them the notorious Senators John McCain from Arizona and Lindsey Graham from South Carolina, proposed legislation, called "Detaining Terrorists to Protect America Act of 2015", that is designed to keep Guantanamo open, and to stop any prisoners from being released for the next two years, until after the end of the Obama presidency. It's an outrageous imposition, given that 54 of the remaining 122 prisoners have been approved for release by a thorough review process. The remaining prisoners, not yet cleared for release, need the chance to show that they are not a threat.
The British government has the obligation and should do everything in its power to bring Shaker Aamer back to his family in London. His place is not in a Saudi dungeon but in Great Britain.
Dr. Ludwig Watzal works as a journalist and editor in Bonn, Germany. He runs the bilingual blog "between the lines" http://between-the-lines-ludwig-watzal.blogspot.de/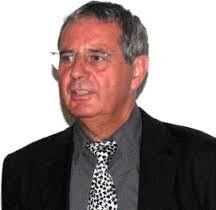 1 http://news.sky.com/video/1427117/pink-floyd-man-urges-inmate-release